Joined

Jul 21, 2009
Messages

103,389
Reaction score

32,953
Points

2,290
Location
Candy Crowley​
Candy Crowley
works for CNN. She is CNN's Chief Political Correspondent.
Red flags should be going up right about now.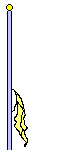 I've watched her reporting for years. I've also seen obvious bias on her part. She is a liberal. The way she described
Barrack Obama
and
Hillary Clinton
during the 2008 Democrat Primary, calling them
"Two of the Titans of Politics"
really rubbed me the wrong way. I don't think she can put her ideology aside long enough to monitor a debate fairly.
This next debate will be in a
Townhall
format which I'm sure Obama will be able to feel more comfortable with. I also expect the questions not only to be more geared toward a touchy-feely type like "What is your favorite color" but also I expect some of the questions to be supplied to Obama before hand so he will appear more knowledgeable. I expect a question or two to be asked by an
"undecided voter"
that puts Romney on the spot but none against Obama.
Romney will find it difficult to compete when the deck is stacked against him. I expect Obama to do better this time, and I also expect that no matter how the debate pans out the media will declare Obama the winner.
I'm not worried about Mitt Romney because he will still do well.
I do expect the media to make a concerted effort to use prepared questions
, and any answers to those prepared questions, to tear Romney a new asshole until the next debate. The answers will be distorted and the media hopes that enough voters will fall for it.
Pretty sad really, to know that we have such a fuckwad of a president that he has to rig the election process to keep his power.
Links
Candy Crowley - Wikipedia, the free encyclopedia
Commission on Presidential Debates - Wikipedia, the free encyclopedia
Commission on Presidential Debates