In these last days (2 Timothy 3:1-5) it is hard to trust news reports - our literature is careful about researching the many ways man is ruining the earth - not just global warming. However, it seems that global warming is the primary topic on the environment in this forum section - why is that? What about plastic pollution of the oceans, for example? So, I welcome any subject that involves the destruction of earth's environment - including deforestation, extinctions due to loss of habitat, etc.
Before going into scientific details, this warning: God will bring to ruin those ruining the earth as foretold in Revelation 11:18.
But, as per thread title, I will start with a source I trust for accurate information - our literature - concerning global warming. Note, however, that while we are careful about accuracy of information, our literature is not infallible. Like the body of scientific literature, our older literature is out of date on some points due to further research. As per my user name, I am into science and hope posters will actually document claims made with scientific research. OK, for starters, our literature has noted global warning as one of many ways that man is ruining the earth - not the most important way but since this seems to be the more popular topic in this forum section I will start with that.
I'll let you all study this entire 2008 article - I will simply start with this introduction:
"
Is Planet Earth Under Threat?
GLOBAL WARMING has been described as the greatest threat facing humanity. What worries researchers, says the journal
Science,
"is the prospect that we've started a slow-moving but relentless avalanche of change." Skeptics question this assertion. True, many agree that the earth is warming, but they are uncertain of both the causes and the consequences. Human activities may be a factor, they say, but not necessarily the primary one. Why the disagreement?
For one thing, the physical processes that underlie global climate systems are complex and not fully understood. In addition, interest groups tend to put their own spin on the scientific data, such as that used to show why temperatures are rising."
So, what do you all think - is it hard to find the truth amidst the "spins" of various interest groups? There are so many factors, but I hope to concentrate on two points for starters:
1. Extinctions (not just due to global warming).
2. Sea level rise.
The reason I wish to start with those two points is this:
1. Either extinctions are occurring or they are not occurring.
2. Either sea level is rising, or it isn't rising. The lives of people living on low elevation islands is a reason this is important.
Feel free to post evidence. I will start with the more current speech by Greta Thunberg - first a written transcript here:
"You have stolen my dreams, and my childhood, with your empty words. And yet I'm one of the lucky ones," activist Greta Thunberg, 16, tells world leaders.
www.npr.org
And the actual speech (audio and video):
What "feedback loops" and "tipping points?"
What is the actual science involved in the points she brought up? She pointed to IPCC data - is this data accurate? What of her point about 1.5 degree C limit? Or the graphs she referred to?
A more recent news report on a more recent speech from Greta Thunberg: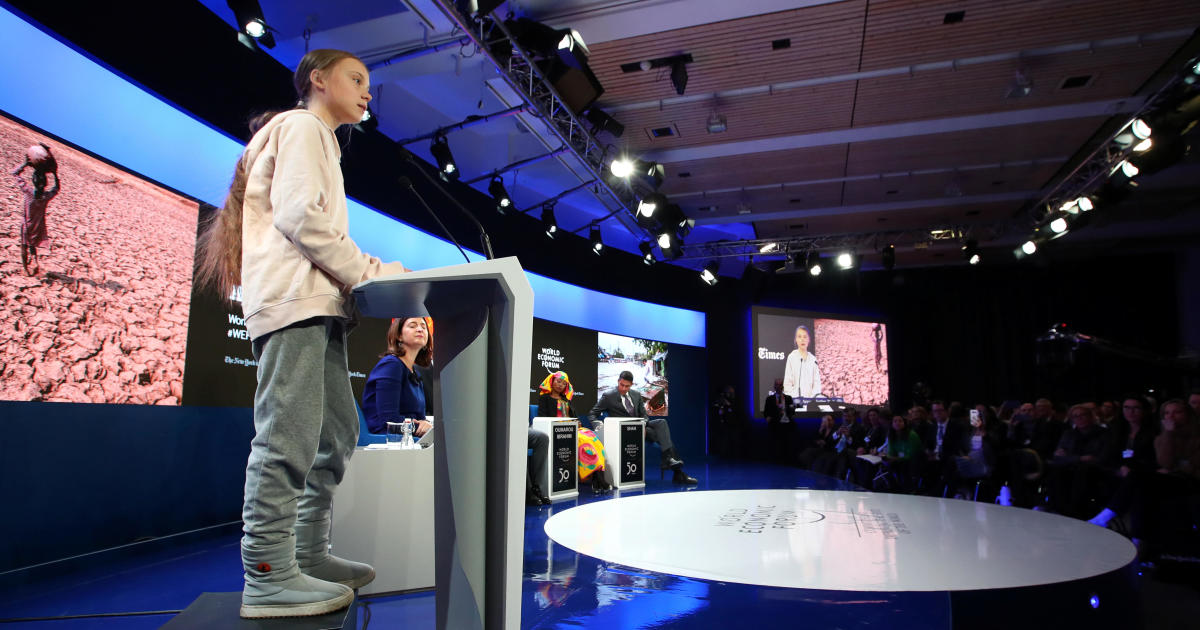 The teen climate activist urges leaders at the World Economic Forum "to act as if you loved your children above all else."
www.cbsnews.com
For this thread, I will key in on one of her statements:
"We need to bring the science into the conversation."
Last edited: