Joined

Sep 24, 2010
Messages

26,099
Reaction score

7,595
Points

280
Pharmaceutical fentanyl is a synthetic opioid pain reliever, approved for treating severe pain, typically advanced cancer pain. It is 50 to 100 times more potent than morphine. However, most recent cases of fentanyl-related harm, overdose, and death in the U.S. are linked to illegally made fentanyl, It is sold through illegal drug markets for its heroin-like effect.
A private autopsy ordered by Floyd's family declared he died of "asphyxiation," a lack of oxygen. But the medical examiner says otherwise.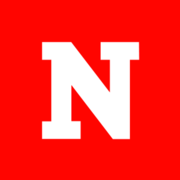 www.newsweek.com
It appears that police misconduct on those who aren't criminals is much less likely to get you killed than a lightning strike. So no, the real story here is not police brutality (although of course, I am no big fan of agents of big government and condemn the actions of this cop - so throw me some virtue points now).
The real story is the media manipulating the dumb 80 IQ jogger population for their gain, and the far leftists fueled by their TDS jumping in on it for their own purposes. As Aristotle noted
Last edited: