Interesting reading. And now I wonder if anything will be done about it...and if twitter did this shit prior to Musk buying it...then what was Zuckerberg up to? Musk bought the place and wound up exposing a lot of corruption...and interference to a political election. Treason.
Just a sample (for those not on twitter):
Matt Taibbi
@mtaibbi
·
20h
7. Slowly, over time, Twitter staff and executives began to find more and more uses for these tools. Outsiders began petitioning the company to manipulate speech as well: first a little, then more often, then constantly.
3,538
14.4K
90.4K
Matt Taibbi
@mtaibbi
·
20h
8. By 2020, requests from connected actors to delete tweets were routine. One executive would write to another: "More to review from the Biden team." The reply would come back: "Handled."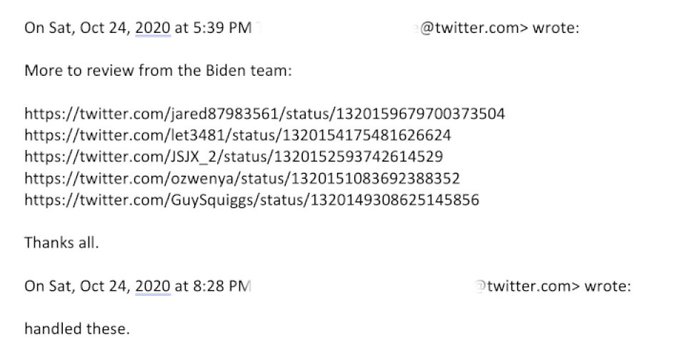 7,116
42.6K
139.9K
Matt Taibbi
@mtaibbi
·
20h
9. Celebrities and unknowns alike could be removed or reviewed at the behest of a political party:

3,618
22.9K
101.7K
Matt Taibbi
@mtaibbi
·
20h
10.Both parties had access to these tools. For instance, in 2020, requests from both the Trump White House and the Biden campaign were received and honored. However:
3,069
13.5K
76.9K
Matt Taibbi
@mtaibbi
·
20h
11. This system wasn't balanced. It was based on contacts. Because Twitter was and is overwhelmingly staffed by people of one political orientation, there were more channels, more ways to complain, open to the left (well, Democrats) than the right.
https://opensecrets.org/orgs/twitter/summary?id=D000067113…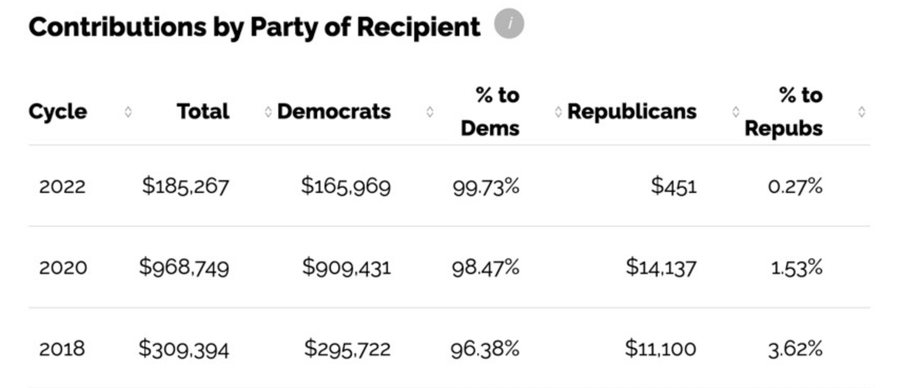 3,123
24.1K
103.3K
Matt Taibbi
@mtaibbi
·
20h
12. The resulting slant in content moderation decisions is visible in the documents you're about to read. However, it's also the assessment of multiple current and former high-level executives.
1,625
11.5K
77.9K
Matt Taibbi
@mtaibbi
·
20h
Okay, there was more throat-clearing about the process, but screw it, let's jump forward
1,304
7,773
66.7K
Matt Taibbi
@mtaibbi