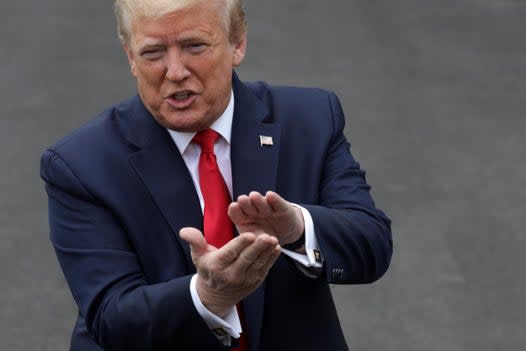 Donald Trump continued to voice his opposition to expanded mail-in voting with a tweet on Sunday spreading falsehoods about the prevalence of fraud in the process, even though confirmed cases of voter fraud have been in the single digits in past presidential elections."The United States cannot...
www.yahoo.com
What the Washington Post found didn't help matters.
"A Washington Post review of data from after the 2016 election found just four confirmed cases of voter fraud: three people who tried to vote for Mr Trump twice — and were caught — and an election worker in Miami who was caught trying to fill in a bubble on someone else's ballot for a local mayoral candidate."
All this while the death toll is 100,000. Trump won't even acknowledge the virus because he is a narcissistic sociopathic idiot who only cares about being re-elected.