The National Republican Party will showcase the important achievement of their recent four years in office. Apparently, among all the actual indictments(?): Tiffany Trump got through a few years at Law School(?). RNC did need something to showcase! They clearly have something in the National Interest: To now explain about the Republican Party(?)!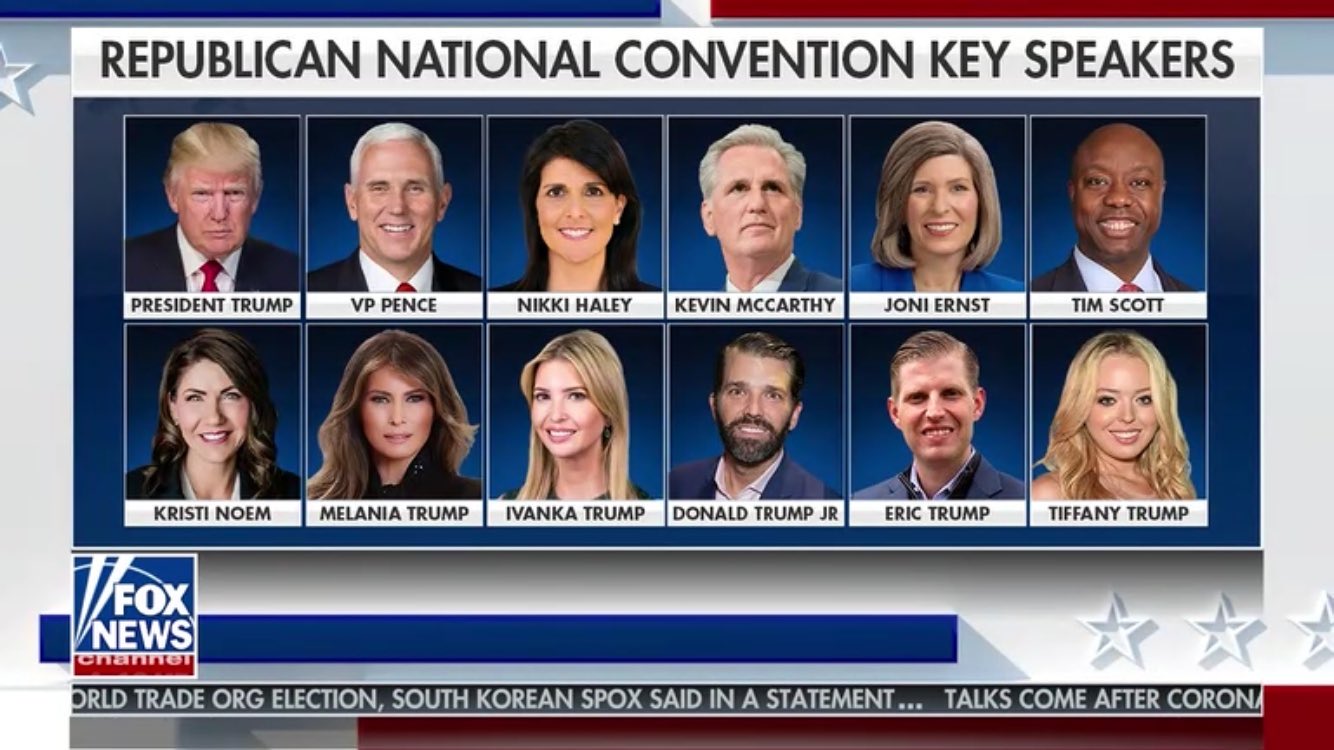 A Fox News graphic showing a main-speaker lineup dominated by Trumps prompted a flurry of criticism on social media.

www.newsweek.com
Then the NRA factions will be pleased to see their own values on display: RNC Showcasing the McCloskey Family: Mark and Patricia! There you will have A "Ready, Aim, and Fire:" family friendly bunch of folks(?)! That will be the takeaway going into the Republican National Debacle Week!
Picnic-friendly, back-fence neighbors: Even inviting in all the neighbors, to crowd around together all week(?)!
"Crow, James Crow: Shaken, Not Stirred.
(Sounds like Church, even(?): Matt 25: 14-30!)