More and more people are beginning to see what a disaster biden is and how the democratic party knowingly cospired with the MSM to install someone that is mentally afflicted into the offal office.
How could even the democrats do something that is so detrimental to America?
I think they really convinced themselves that it would be alright as in as long as the party could control joe, hide him away as much as possible, trot him out for a few photo ops, never let him answer questions, and when he disobeys orders and starts to speak his own words---cut off the sound etc.etc.
They seemingly forgot what they should have known......you can fool some of the people some of the time but you cannot fool all the people; all of the time.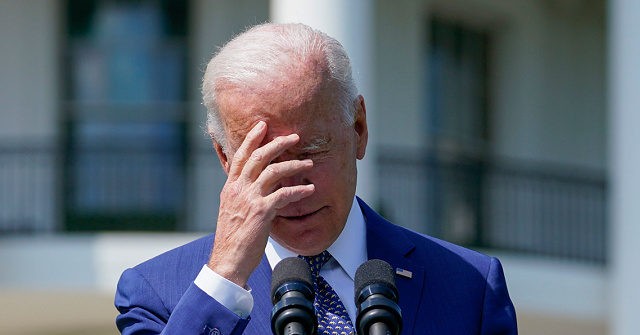 Only 49 percent of registered voters think President Joe Biden has enough "mental soundness" to serve as president, a Fox News poll revealed.
www.breitbart.com