Joined

Jul 5, 2011
Messages

58,884
Reaction score

10,027
Points

2,060
Location
The reason the entire planet goes to shit when the Democrats are in charge is because weakness really does invite aggression. Right now, both Vladimir Putin (Russia) and Xi Jinping (China) smell blood in the water thanks to the weakness and incompetence of the Democrats.
Reuters reports that Xi Jinping supported Russia's demands to exclude Ukraine from NATO and Vladimir Putin agreed to oppose any form of national independence for Taiwan.
Both sides are committed to ensuring the other can overthrow independent/sovereign nations. But it gets worse...
Whereas Russia continues to insist that it is not planning an invasion of Ukraine, Xi Jinping has made clear that it is a matter of "when" and not "if" China makes a move on Taiwan.
Xi wouldn't dream of invading Taiwan if Donald Trump were still President. He was absolutely
terrified
of
President Trump
(and rightfully so - the world couldn't read Trump and as such, viewed him as a "loose cannon" - something Trump predicted would be advantageous during his campaign).
At some point, there will be bloodshed over this and as always, the blood will be on the hands of the Democrats. We are the world's elite superpower. When we project strength, our enemies stay in line. When the Democrats project weakness, cowardice, and incompetence, our enemies pounce.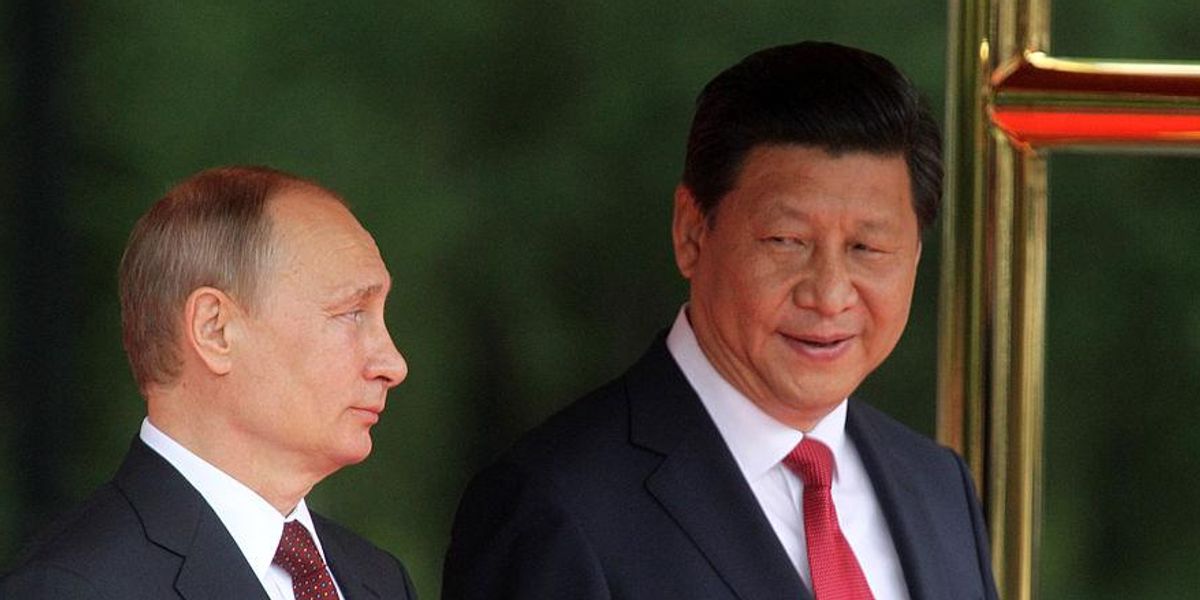 The 2022 Winter Olympics in Beijing are off to a strong start for America's enemies. During the first day of the Winter Olympics, China and Russia declared a "no limits" partnership. Chinese and Russian leadership agreed to support each other in their respective efforts to expand their borders...

www.theblaze.com