Joined

Oct 16, 2017
Messages

8,100
Reaction score

2,186
Points

140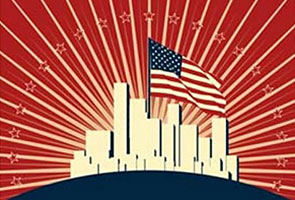 President Trump and the Irony of American Exceptionalism By Milton J Bennett As a US American who spends a lot of time in Europe, I have apparently picked up a tendency to appreciate irony. So along with other Europeans (and even a lot of Americans) I was struck during the US presidential...

www.idrinstitute.org
It is no accident that Trump speaks of "America" and not "USA." The term "USA" or "US American" denotes nationality and thus membership in the global family of nations. On the other hand, "America" is an appeal to the substantial portion of the population who don't just think that the United States is unique (as famously noted by Alexis de Tocqueville), but who hold that American ideals are the acme of political development and the God-given perfection of society. This utopian belief in exceptionalism makes people vulnerable to a narrative in which the perfection must be protected from nefarious outside forces. Thus, ironically, exceptionalism breeds conventional compliance to authority.