Joined

Aug 4, 2015
Messages

82,798
Reaction score

49,984
Points

2,645
It was....and CRIMINAL!
A new book claims Nadler opposed the Impeachment of Trump by Pelosi and Schiff based on the rules by which the two ordered the Impeachment to be conducted.
By their rules the Judiciaty Committee, which Nadler chaired, could not cross-examine witnesses. Nadler believed this to be Un-Constitutional and that Republicans and critics would use that against Democrats.
Nadler, of course, was right, but there was much more. Just about everything about the Impeachment was either Un-Constitutional, Criminal, or both.
Pelosi promised the country she would not allow the Impeachment to go forward unless the Democrats had 2 things:
1. Bipartisanship
2. 'UNDENIABLE' Evidence
Pelosi allowed the Impeachment to go forward despite having neither.
1. Bipartisanship:
Not 1 Republican sided with the Democrats in supporting Impeachment
otNo1N
2. 'Undeniable' Evidence:
During the Impeachment Democrats proved they had no legitimate crime, no evidence, and no witnesses.
At one point Pelosi , knowing this, argued publicly that Impeachments did not need to have / be based on crimes.
Pelosi and Schiff argued that Trump was such a 'threat' to the country (despite not having a crime, Evidence, or witnesses) and that he needed to be removed from office Immediately; however, after rendering a verdict to Impeach Trump in the House, Pelosi withheld Articles of Impeachment from the Senate for WEEKS.
The reason she did so was an abuse of power in an attempt to force the Senate to adopt Pelosi's House rules for Impeachment, the rules Nadler believed to be Un-Constitutional.
Pelosi knew the only way Trump could be Impeached was based on her Un-Constitutional rules because they did not have a crime, evidence, or witnesses. Forcing the Senate to adopt her rules was a higher importance than her proven bogus claim that Trump was so dangerous he needed to be removed from office immediately.
Her gambit failed; however, in the Senate, Schiff took over.
From falsely claiming to have a non-existent whistleblower to illegally authoring / creating and submitting false (a false transcript of a phone call) evidence, Schiff was caught / exposed for criminally / treadonously ma ufacturing evidence in an attempt to overthrow the US govt by illegally trying to remove a sitti g President from office.
In this new book we now see even Nadler opposed Pelosi's and Schiff's treasonous Impeachment, believing it to be Un-Constitutional.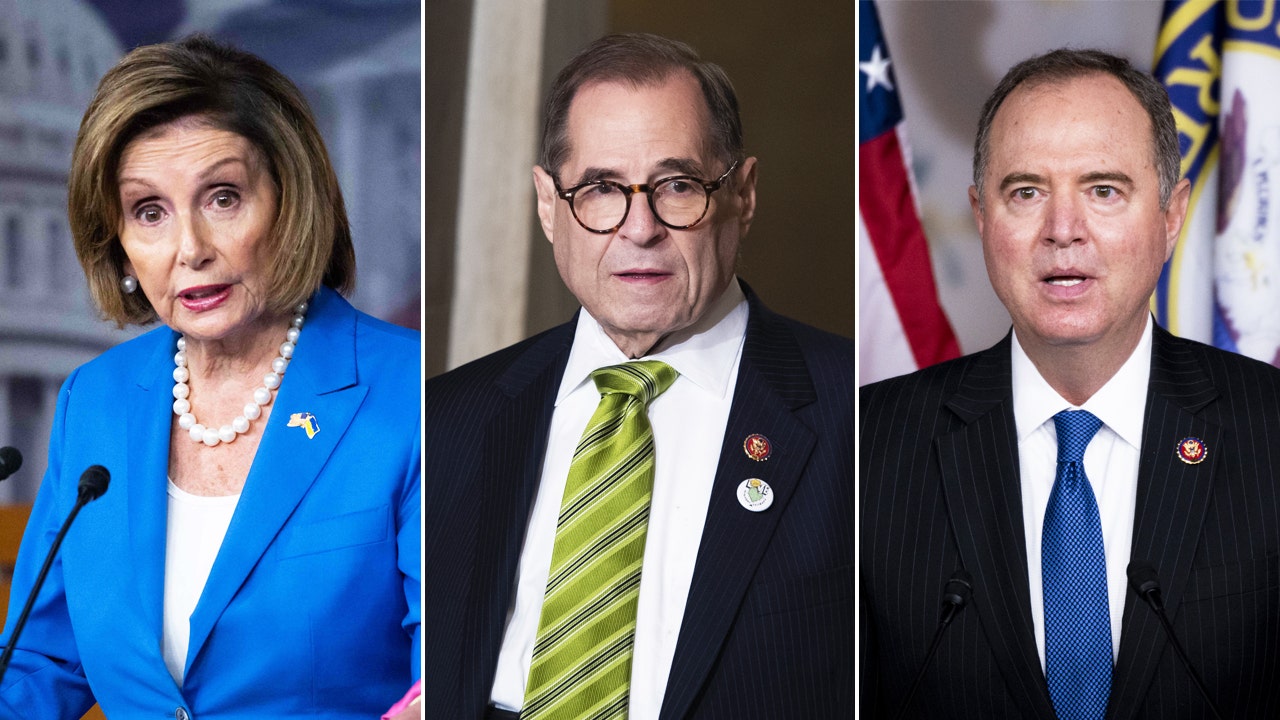 House Judiciary Chairman Jerrold Nadler feuded with Adam Schiff and House Speaker Nancy Pelosi over Donald Trump's "unconstitutional" impeachment process, a new book claims.

www.foxnews.com