Joined

Mar 19, 2015
Messages

9,498
Reaction score

17,464
Points

2,290
Good grief! She keeps showing us who and what she is. ANd what she is isn't inside the judicial norm in any sense.
Judge Ketanji Brown Jackson: "I do not hold a position on whether individuals possess natural rights." (See p. 79 of her response to written questions.)

Jackson's answer comes immediately after this Q&A:
Please explain, in your own words, the theory prevalent among members of the Founding Fathers' generation that humans possess natural rights that are inherent or inalienable.
[KBJ] RESPONSE: The theory that humans possess inherent or inalienable rights is reflected in the Declaration of Independence, which states: "We hold these truths to be self-evident, that all men are created equal, that they are endowed by their Creator with certain unalienable Rights, that among these are Life, Liberty, and the pursuit of Happiness."


Thus, by her own account, Jackson doesn't embrace the basic American creed set forth in that passage from the Declaration.

As one friend commented to me, since Jackson can't say what a woman is, it's not surprising that she doesn't believe that human beings have natural rights.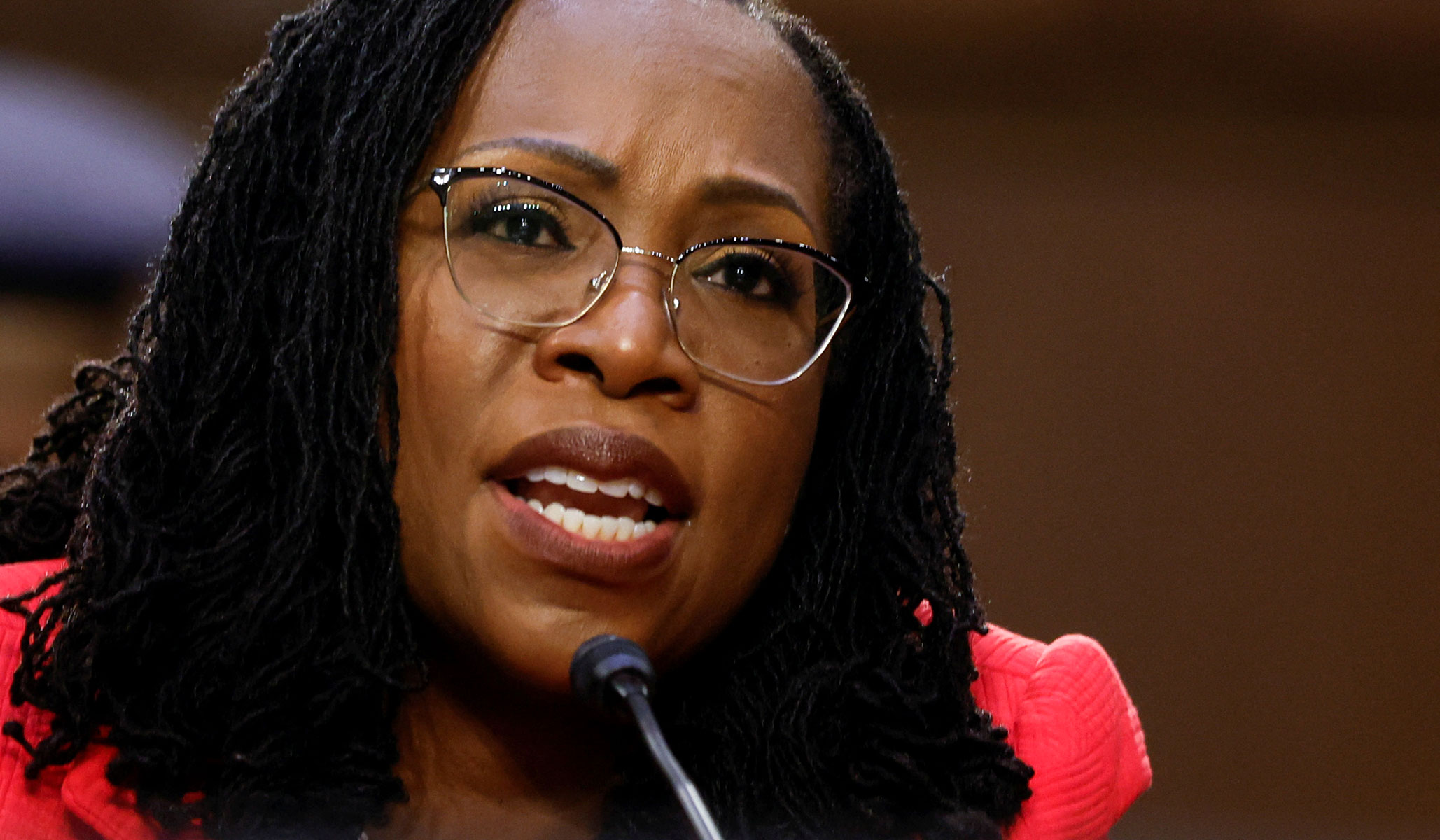 Judge Ketanji Brown Jackson: 'I do not hold a position on whether individuals possess natural rights.'

www.nationalreview.com