Joined

Sep 3, 2017
Messages

14,279
Reaction score

1,942
Points

140
Location
Putin has tuff times, he is sick and
washed
(Belarus, own economy , 5 wars,
sanctions
, isolation, Navalny, oil prices, etc. ) out and the neighbors who were oppressed by Moscow´s empire for many years see it, and they move in . ))
"War Azeris and Armenians plunge into war as Putin and Turkey look on... The confrontation has the potential to drag in Russia and Turkey, adding to geostrategic tensions between them over proxy conflicts in Syria and Libya.
Russia has a mutual-defense pact with Armenia and a military base in the republic, whil
e Azerbaijan hosted large-scale joint military exercises with Turkish forces last month. "



News on Japan, Business News, Opinion, Sports, Entertainment and More

www.japantimes.co.jp
Ankara, siding against Armenia in the fight over the disputed enclave, raises tensions with Russia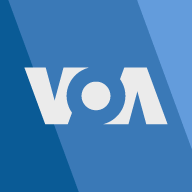 www.voanews.com
Armenia and Azerbaijan are once again fighting over the enclave of Nagorno-Karabakh in a conflict that could draw in Russia and Turkey.
www.al-monitor.com
What Putin fears - Russians and Belarusians are tired of ...
www.economist.com › leaders › 2020/08/29 › russians-...
Aug 29, 2020 - Vladimir
Putin
is rattled. Why else is Alexei Navalny, an anti-corruption crusader and Mr
Putin's
greatest popular rival for the Russian presidency, .
Last edited: