Joined

Jul 19, 2014
Messages

103,455
Reaction score

43,266
Points

2,290
Why we need the AR-15......
The democrat party turned loose blm and antifa into black neighborhoods to hurt President Trump during an election year.
The brownshirt mob of democrat party backed, supported and defended blm and antifa thugs burned, looted and murdered in black neighborhoods for 7 months, killing over 40 Americans and causing 2 billion dollars in damages....to primarily black owned businesses and homes......
This is why we need AR-15 rifles.....and all the other semi-automatic rifles.....they keep the democrats from burning, looting and killing when they try to gain power.....ask the Korean Store owners in California..who kept their businesses unburned, unlooted, and they kept themselves and their families alive...
Ask Kyle Rittenhouse, who was almost murdered by 3 democrat party thugs, all 3 felons...one a child molester.....
One of the first, modern gun control pushes happened in New York....the gun control law was created because the gangs working for the democrat party were complaining that some of their victims, the enemies of the democrat party....had guns and shot at them....
The democrat party created the gun law in order to disarm those victims...
Why do Americans need AR-15s with a high capacity magazine? Because too often, mobs inflamed by planted rumors are allowed (even encouraged) to rampage through American communities. Ask Kyle Rittenhouse. The AR-15 is a jury-approved tool of self-defense against a mob of attackers.

Mobs like these don't materialize in a vacuum. Tyrants, dating back to the Romans, have employed mobs to influence politics. Mussolini, Mao, Hitler, the Ayatollah Ali Khamenei of Iran, all developed an "on and off" switch for their street goons. And no, it's not different when the mob is inflamed by social justice concerns. Every mob since before the Romans claims to be fighting for justice of some kind.

Recall that Kamala Harris rather conspicuously pledged to "stand by" Kenosha rioters and helped raise money for Minneapolis rioters who burned down an entire police facility. Biden excused the Kenosha riots on the grounds of "the original sin in this country . . . slavery, and all the vestigages of it." One should not hold one's breath for help from the Biden Administration if one's city descends into chaos.

Mark and Patricia McCloskey and Kyle Rittenhouse have demonstrated that the AR-15 with a conspicuous high-capacity magazine is the appropriate tool to deter a mob (in the case of the McCloskeys) and may be wielded as a legitimate instrument of self-defense (in the case of Rittenhouse). And, as I pointed out in 2020,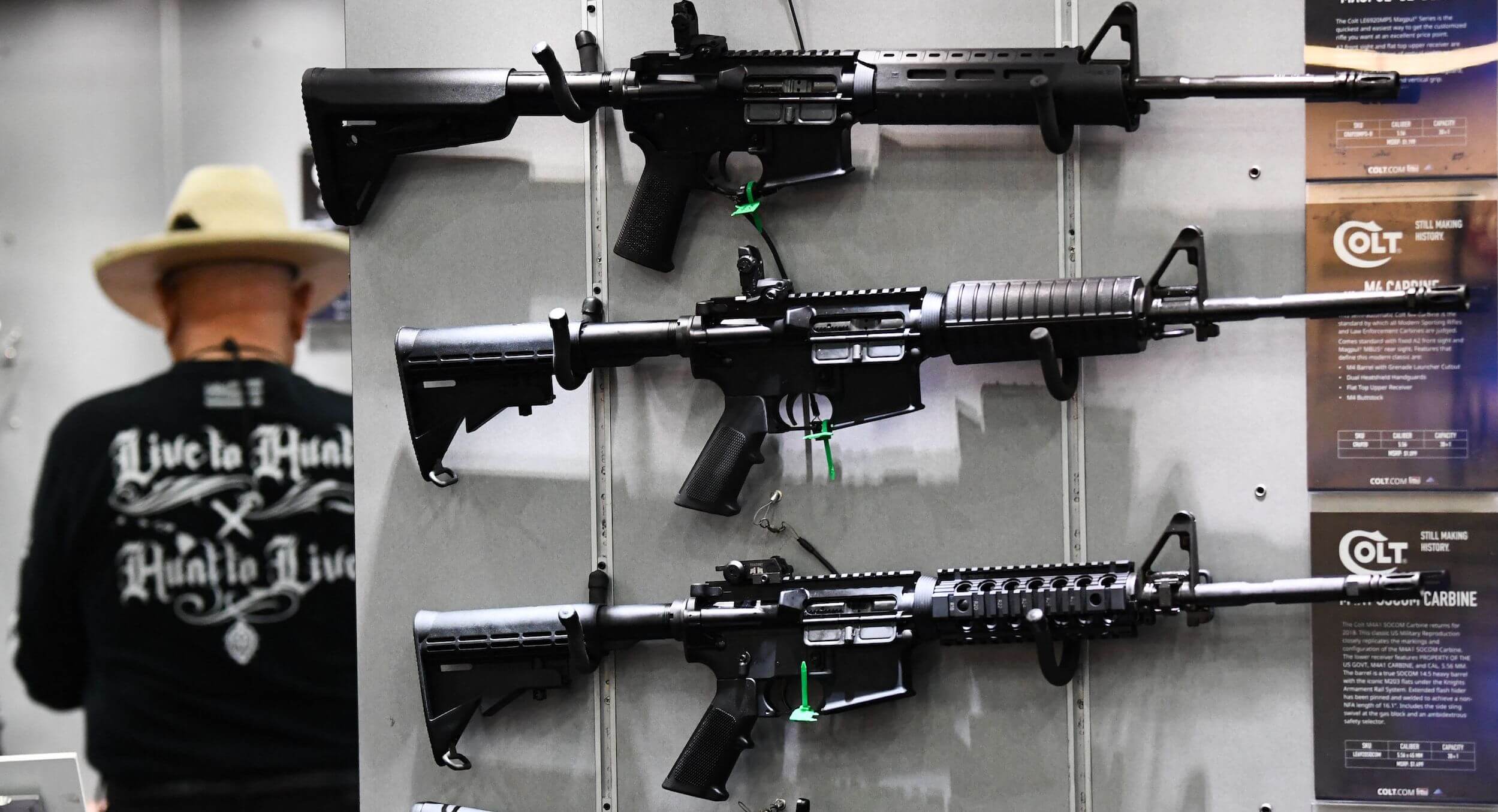 I felt my stomach drop. My barber had just reported to me the news that a Kansas City Police officer had shot and killed a pregnant black woman who was unarmed and in handcuffs…

amgreatness.com
The Sullivan laws........disarming the political victims of the democrat party....
The strange birth of NY's gun laws
Problem was the gangs worked for Tammany. The Democratic machine used them asshtarkers (sluggers), enforcing discipline at the polls and intimidating the opposition. Gang leaders like Monk Eastman were even employed as informal "sheriffs," keeping their turf under Tammany control.

The Tammany Tiger needed to rein in the gangs without completely crippling them. Enter Big Tim with the perfect solution: Ostensibly disarm the gangs — and ordinary citizens, too — while still keeping them on the streets.

In fact, he gave the game away during the debate on the bill, which flew through Albany: "I want to make it so the young thugs in my district will get three years for carrying dangerous weapons instead of getting a sentence in the electric chair a year from now."

Sullivan knew the gangs would flout the law, but appearances were more important than results. Young toughs took to sewing the pockets of their coats shut, so that cops couldn't plant firearms on them, and many gangsters stashed their weapons inside their girlfriends' "bird cages" — wire-mesh fashion contraptions around which women would wind their hair.

----Ordinary citizens, on the other hand, were disarmed, which solved another problem: Gangsters had been bitterly complaining to Tammany that their victims sometimes shot back at them.
So gang violence didn't drop under the Sullivan Act — and really took off after the passage of Prohibition in 1920.
Spectacular gangland rubouts — like the 1932 machine-gunning of "Mad Dog" Coll in a drugstore phone booth on 23rd Street — became the norm.
Also.......the democrat party made it illegal for slaves, and free blacks to own guns ....never forget that...