Joined

Oct 17, 2015
Messages

13,362
Reaction score

1,768
Points

170
Sure, why teach a theory that may not be true and the majority of Americans (85% to 90%) do not believe?
"
I Was Never Taught Where Humans Came From
Many American students, myself included, never learn the human part of evolution.
OLGA KHAZAN
SEPTEMBER 19, 2019
Here's what I remember from biology class at my public high school in Texas: We learned everything there is to know about the Krebs cycle. We collected bugs in the heat and suffocated them in jars of nail-polish remover. We did not, to my recollection, learn much of anything about how the human species originated.
Most scientists believe that the beings that would become humans branched off from the common ancestor we share with chimpanzees, our closest living relatives, about 6 million years ago. We did not learn this part—the monkey part. That is, our shared ancestry with other primates. Because this was nearly 20 years ago, and memories tend to fade with time, I checked with several friends who went to the same high school at the same time. None of them recalled learning anything about human evolution, either.
The only high-school biology class I took was in ninth grade, and it was apparently so uninteresting to me that I don't remember my teacher's name. (My former school district did not return a request for comment.) My teachers were for the most part religious, though they appeared to stay firmly within the bounds of the state-mandated curriculum. In another class, my teacher showed us diagrams of the human eye, then snuck in a remark that the complexity of the eye is convincing evidence that there is a Creator.
I didn't have many other opportunities to learn about humanity's origin. The pastors at the evangelical youth group I attended—outside of school—told me it's possible that dinosaurs and humans walked the Earth at the same time. We can't know for sure, they said, because carbon dating is not to be trusted.
My experience was far from unusual. While only 13 percent of teachers said they advocate creationism or intelligent design in the classroom, based on a survey of 926 public-high-school biology teachers done in 2007, the most recent data available, the majority do not explicitly advocate either creationism or evolutionary biology. This "cautious 60 percent," write the Penn State political scientists Michael Berkman and Eric Plutzer in
their 2011 article
on the topic, "are neither strong advocates for evolutionary biology nor explicit endorsers of nonscientific alternatives." (Plutzer is in the process of conducting a new survey now; he told me preliminary data suggest little has changed since 2007). And there are recent examples of school administrators doubting the value of teaching evolution. In Arizona last year, three of the candidates vying for state school superintendent wanted students to be taught intelligent design, the
Arizona Daily Sun reported
. In 2017, a Utah school-board member nicely summed up the concept of "teaching the controversy" when she
suggested
"maybe just teaching theory and letting both sides of the argument come out—whether it's intelligent design or the Darwin origin." Except that people who study evolution also tend to believe there
is
no scientific controversy."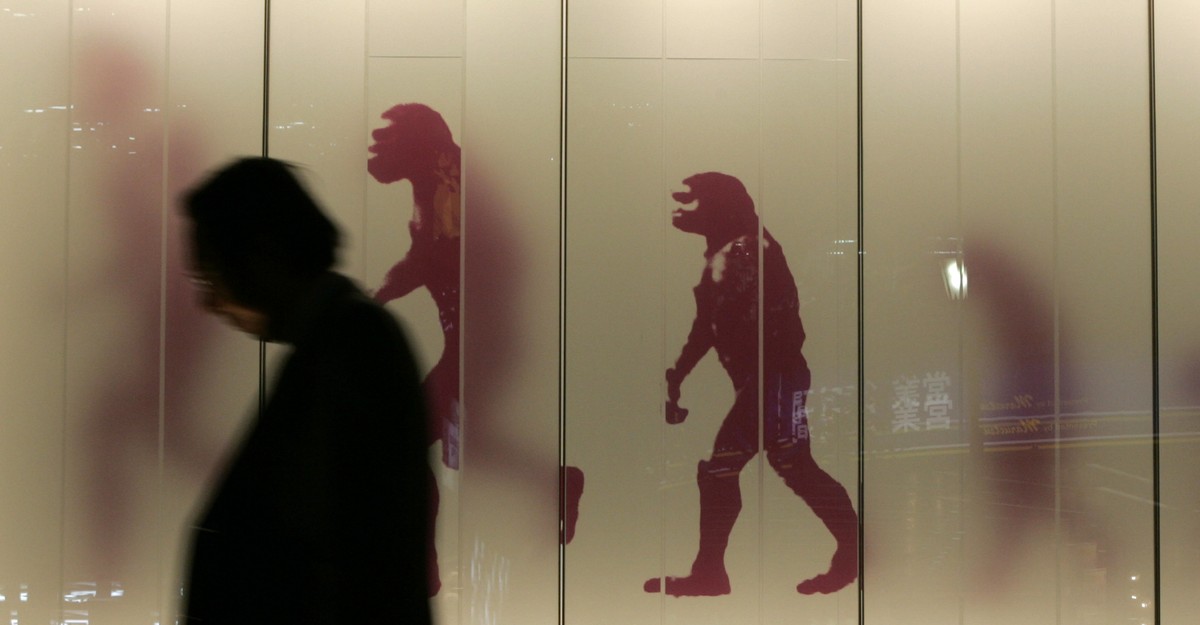 Many American students, myself included, never learn the human part of evolution.

www.theatlantic.com