Princess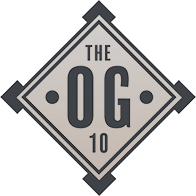 Apr 4, 2006
85,725
18,104
2,220
Admin posted this article and I thought it was pretty interesting. My husband ued to work with Happy, Patty and Maxine (Tuss and Sami, too, but they're both gone now). And he always said that if you handed the elephants the keys to the enclosure, they'd figure out how to use them to open the locks.
He also said that he didn't think elephants belonged in captivity because they were cognizant of their situaton and didn't like it one bit.... although he got along with them very well for the time he was at the Bronx Zoo.
Anyhow... thought it was pretty cool.
WASHINGTON - If you're Happy and you know it, pat your head. That, in a peanut shell, is how a 34-year-old female Asian elephant in the Bronx Zoo showed researchers that pachyderms can recognize themselves in a mirror — complex behavior observed in only a few other species.

The test results suggest elephants — or at least Happy — are self-aware. The ability to distinguish oneself from others had been shown only in humans, chimpanzees and, to a limited extent, dolphins.

That self-recognition may underlie the social complexity seen in elephants, and could be linked to the empathy and altruism that the big-brained animals have been known to display, said researcher Diana Reiss, of the Wildlife Conservation Society, which manages the Bronx Zoo.

In a 2005 experiment, Happy faced her reflection in an 8-by-8-foot mirror and repeatedly used her trunk to touch an "X" painted above her eye. The elephant could not have seen the mark except in her reflection. Furthermore, Happy ignored a similar mark, made on the opposite side of her head in paint of an identical smell and texture, that was invisible unless seen under black light.

"It seems to verify for us she definitely recognized herself in the mirror," said Joshua Plotnik, one of the researchers behind the study. Details appear this week on the Web site of the Proceedings of the National Academy of Sciences.

Still, two other zoo elephants, Maxine and Patty, failed to touch either the visible or invisible "X" marks on their heads in two runs of the experiment. But all three adult female elephants at the zoo behaved while in front of the jumbo mirror in ways that suggested they recognized themselves, said Plotnik, a graduate student at Emory University in Atlanta.

Maxine, for instance, used the tip of her trunk to probe the inside of her mouth while facing the mirror. She also used her trunk to slowly pull one ear toward the mirror, as if she were using the reflection to investigate herself. The researchers reported not seeing that type of behavior at any other time.
*More*
http://news.yahoo.com/s/ap/20061031/ap_on_sc/self_aware_elephant