Joined

Mar 6, 2017
Messages

21,351
Reaction score

2,075
Points

390
Are Palestinian mothers (and fathers too) genuinely happy for their children who died as "Martyrs" and had "weddings" to the 72 virgins of Paradise instead of funerals? Or are they just keeping up appearances?
There's no way of knowing, but one thing is certain: Expressing joy over a Palestinian child dying in terror attacks and violent confrontations with Israel is what the PA expects and demands of its
people
. One of the ways the PA promotes this is by broadcasting the parents' statements repeatedly in official PA media.
Palestinian Media Watch
has been exposing this since the beginning of the PA terror campaign – the second Intifada - in October 2000. PMW's
first report
on the PA promoting
child Martyrdom
entitled "Wajdi, a 14-year-old: "When I become a Shahid [Martyr], give out cake," published already in November 2000.
This PA practice of promoting child Martyrdom and pressuring parents to support it continues until today. The following are a few recent examples of statements of joy by mothers whose sons died "as Martyrs" – statements that the official PA TV chose to broadcast to the Palestinian public. Note that the parents' references to the Martyrs' weddings are based on the Islamic belief that a Martyr for Allah marries 72 "dark-eyed", i.e., the Virgins in Paradise.
(full article online)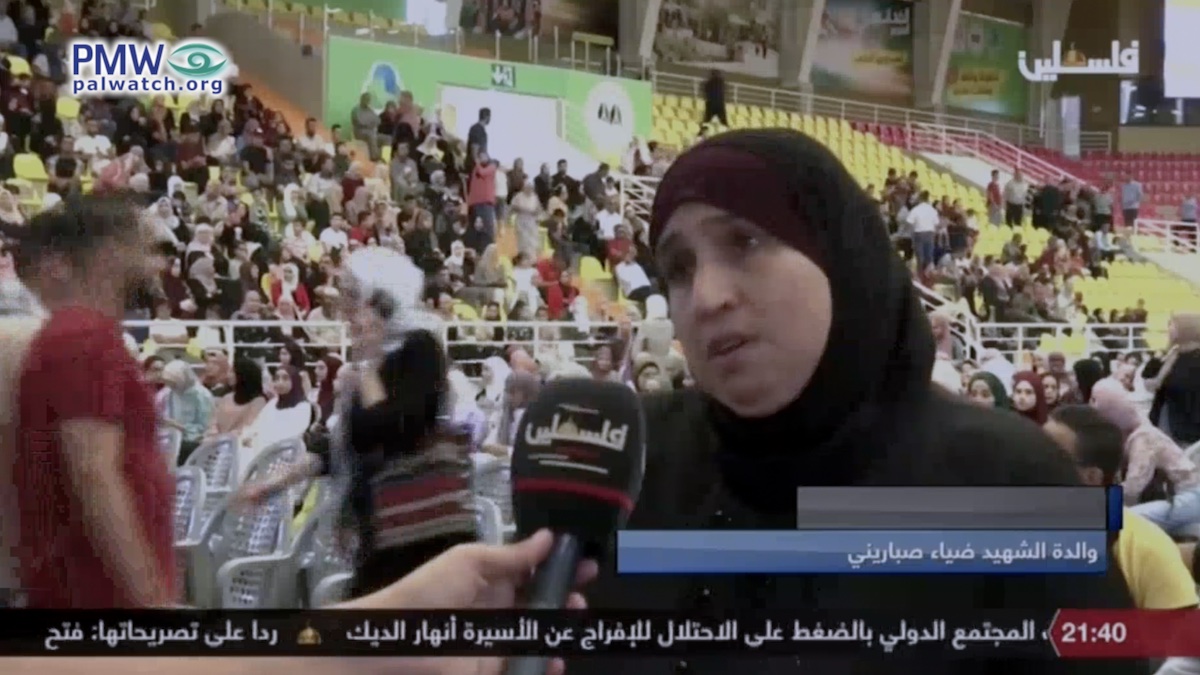 Mother: "My [Martyr] son had nothing called a funeral, rather it was a wedding"

palwatch.org