Joined

Mar 3, 2013
Messages

63,059
Reaction score

21,459
Points

2,250
Location
Mike Rowe repeats what I've said for years.
If universities want a $180,000 a year Director of Lesbian Diversity, fine. But any student debts anyone thinks should be picked up by the taxpayers should go to the university first.
Here's an article that dares to propose our universities help subsidize whatever "Student Loan Forgiveness Program" the next administration will ask the taxpayers to fund. Here's a quote that caught my eye.
"The disproportion between the plight of indebted students and the hefty emoluments enjoyed by the universities is staggering. Why, then, should these institutions earmark such financial surplus to overpay their professors, far too many of whom are incompetent scholars, "social justice" warriors, redundant feminists, and leftist hacks? Why should colleges devote their resources to hiring intrusive, noxious, and superfluous diversity officers who do inestimable harm to parietal relations, and to lining the pockets of raptorial administrators who eventually retire into obscene, pension-rich comfort? Meanwhile their graduate cohort labors under a crushing, hope-destroying load of unsustainable debt."
I'm not saying I believe taxpayers should bail out former students who can't pay off their debts. I'm saying that any scheme to do so should cost the universities as dearly as it does the taxpayers. Can I get an Amen?
It is no secret that the student debt burden in America, now estimated at a cumulative $1.64 trillion, is one of the greatest scandals of a scandal-debauched age. According to Forbes, it is now the se...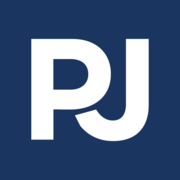 pjmedia.com