Joined

Jul 21, 2015
Messages

23,983
Reaction score

14,221
Points

1,415
Spot on. Like Rahm Emanuel said, "Never let a good crisis go to waste." And Trump ignored the pandemic, people started dying. The U.S. still has more COVID deaths than any other country, including India, which has one billion more people and far less sanitary conditions!
So, Trump fucked himself. If he had just embraced the problem, slapped on a mask and didn't advise injection of bleach, he would have most likely been re-elected.
Of course Trump didn't ignore the covid problem and when he stopped incoming flights from China
all sorts of leftist gnats, like you, all complained bitterly and called him racist. But what else is new?
And that didn't stop Nan Pelosi from staging spreader events in SF's Chinatown telling everyone
to come on down and party in Chinatown.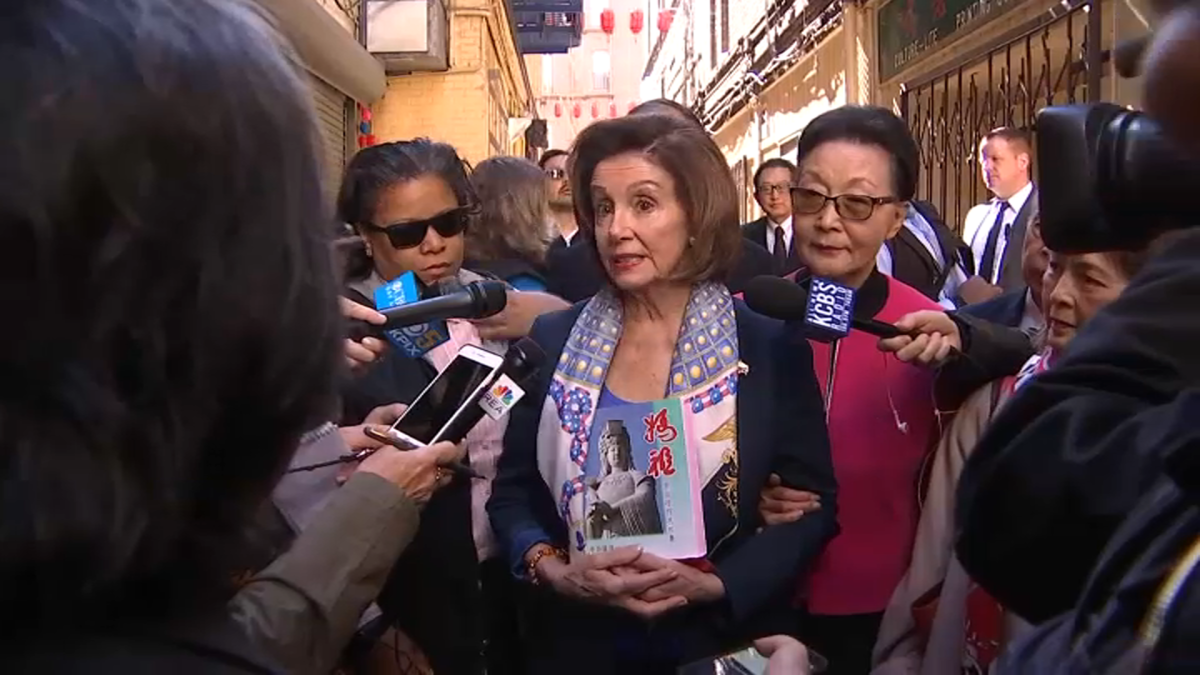 Speaker of the House Nancy Pelosi toured San Francisco's Chinatown Monday to send a message. She said there's no reason tourists or locals should be staying away from the area because of coronavirus concerns.

www.nbcbayarea.com
The problem wasn't what Trump did. It's what Dominion vote creating machines working
in league with democrat operatives did.
Who believes that Joe Biden, the man that the left is now backing away from like a bear in your
back yard, got even MORE votes than Barack Obama?
There is a reason why the fight goes on.
Attorney Cleta Mitchell: "I Believe in the End Georgia Judge Will Allow Ballots to be Examined – Don't Trust Raffensperger, He's an Imbecile" (VIDEO)