Joined

Oct 20, 2013
Messages

37,803
Reaction score

5,502
Points

1,130
A party that supports racial discrimination against whites, is supported by millions of whites ? Whaaat ? "I don't believe it" is what millions of people in other countries say. Here in America, though, we know it to be true. It (Affirmative Action) was formally and openly stated in the 2004 and 2008 platforms of the Democratic party.
2004 >>
"the party "support affirmative action to redress discrimination and to achieve the diversity from which all Americans benefit."

2008 >>
""We support affirmative action, including in federal contracting and higher education, to make sure that those locked out of the doors of opportunity will be able to walk through those doors in the future"
The words "Affirmative Action" are not mentioned in the National Democratic Party platforms of 2012 and 2016, however the description of it, with goals to achieve diversity are mentioned. Seems like Democrats are becoming rather defensive about the idea of racially discriminating in order to stop racially discriminating.
There's an obvious reason why Democrats have removed the words "affirmative action" from their national platforms. Overwhelmingly, the American people oppose the concept. Almost two-thirds of Americans disagree with the June 2016 Supreme Court ruling on affirmative action, that allows public colleges to use race as a factor in their admissions decisions.
According to
a Gallup poll
conducted over June 29 through July 2, 2016, 70 percent of Americans say merit should be the only factor in college admissions. That number has stayed relatively stable over the last 12 years.
Poll finds surprising American opinions on affirmative action
In California, Democrats HAVE used the words Affirmative Action in their state platform >>
"California Democrats will > Encourage, support and defend voluntary, and mandatory affirmative action measures aimed at enhancing equality in employment, education, and business opportunities;"
So with all this discrimination where non-whites are the beneficiaries, and whites are the victims, why do white Democrats support it ? Does Nancy Pelosi think it's OK for her many sons, daughters, and grandkids to be victims of this racist discrimination, when applying for college, for college financial aid, job hiring, job promotions, business loans, etc, ?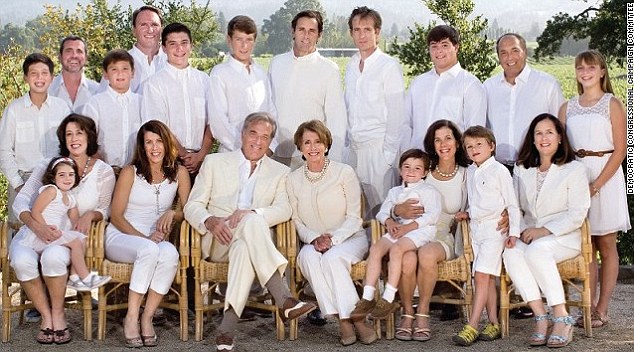 Last edited: