Joined

Oct 24, 2017
Messages

2,647
Reaction score

2,840
Points

1,940
Location
Title says it all:
Reagan started the era of Big Deficits. Reagan borrowed an insane amount of $$ and pumped it into the economy (just like Bush and Trump did, do we see a pattern here?).
After Bill Clinton started to right the ship for our fiscal future, Bush and the idiot GOP took over in 2000.
Bush and the GOP inherited a balanced budget with a projected surplus. They immediately passed massive tax cuts for the ultra wealthy that did little to stimulate growth, AND big spending bills that squandered the surplus. Then we had the biggest economic collapse since the Great Depression 7 years into GWB failed presidency. Also the GOP's failed wars wasted Trillions.
Bush inherited a fine situation, and he passed off a totally ruined economy with epic debt problems. Obama inherited an economy in ruin with epic deficits, losing 900k jobs a month. Nobody has ever inherited such a bad economy in US history.
When Trump took over the US was running a $587 B annual deficit. Trump doubled that to $1.1 Trillion in just a few years before covid. Trump failed covid response resulted in Trillions of wasted $$. Trump left a country in fiscal ruin, even before Biden took over. trump never had a great economy, only a slightly better than average one. Trump had weak, low growth, just like Obama.
The deficit is a major problem and GOP policy fuck ups have greatly caused out current fiscal abomination. Reagan's wild reckless tax cuts and spending. Bush's wild and reckless tax cuts and spending with little economic benefit to show. Trump's wild tax cuts and spending with only 2.6% GDP growth (barely better than Obama) AND THEN Trump's failed covid response. These are the major causes of today's overwhelming deficits
The deficit grew a lot under Obama, but the bulk of that was in Obama's first term when he inherited the Great Bush crash, which led to massive tax revenue short falls. Obama had spending issues of his own, but the Bush crash was the main reason the deficit was so bad. In Obama's 2nd term, the annual deficit dropped and was only $587 B in 2016.
Biden has said tough shit and decided to take the Reagan, Bush, Trump route of massive spending. He is just doing what the GOP did, at this point it doesn't matter, the genie is out of the bottle.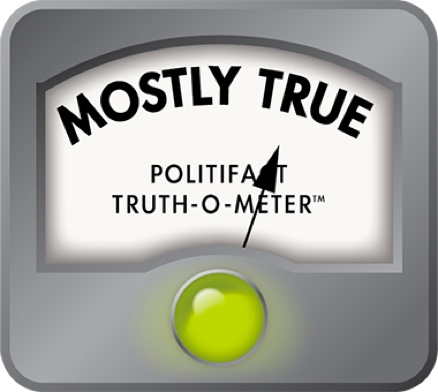 This article was updated Aug. 2 to include a graph with the annual federal deficit in constant dollars. A viral post por/> <meta name=

www.politifact.com