Joined

Aug 4, 2015
Messages

75,367
Reaction score

38,601
Points

2,645
AND SECT OF DEFENSE AUSTIN JUST GOT ROASTED FOR SUBMITTING A PLAN TO EVACUATE THE MILITARY 1ST BEFORE EVACUATING ALL US CITIZENS.....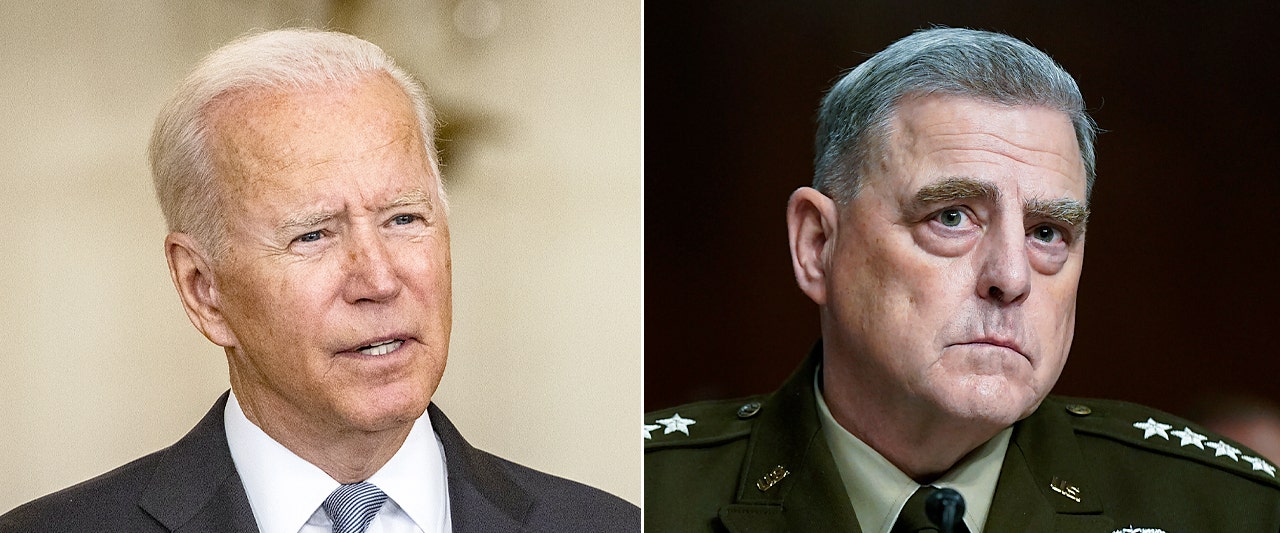 COMMANDER CONTRADICTED \ LIVE NOW
President Biden, Secretary of Defense Austin, Chairman of the Joint Chiefs of Staff Milley, and USCENTCOM Commander McKenzie are ALL getting ROASTED before Congress today.

The Committee members drove the point home, through the answers to their questions from Austin, Milley, and McKenzie, that President Biden LIED numerous times about the disastrous withdrawal from Afghanistan.

Austin and Milley made it clear repeatedly that Biden ignored their advice regarding giving up Bagram, methods of withdrawal, and regarding failed decisions Biden made.

MILLEY: BIDEN LIED WHEN HE SAID AL QAEDA WAS NO LONGER IN AFGHANISTAN.
Milley contradicts Biden, says he recommended 2,500 troops stay in Afghanistan​
Chairman of the Joint Chiefs of Staff Gen. Mark Milley said Tuesday that he recommended the U.S. keep 2,500 troops in Afghanistan prior to the chaotic military withdrawal last month, appearing to contradict Biden's statements that he received no such recommendation.
"I won't share my personal recommendation to the president, but I will give you my honest opinion and my honest opinion and view shaped my recommendation. And I recommended that we maintain 2,500 troops in Afghanistan," Milley said in a hearing before the Senate Armed Services Committee.
Milley was asked if he is going to resign over the fact that Biden ignored his advice and the withdrawal ended in such a disaster. Milley said he would not.
Congress members BLASTED Milley for calling the disastrous withdrawal an 'Extraordinary Success' despite the fact that numerous tactical and strategic mistakes made, despite 13 American service members were killed, and despite the fact that AMERICANS WERE LEFT BEHIND.
MILLEY WAS FORCED TO ADMIT THE WITHDRAWAL WAS A FAILURE OVERALL:
Milley calls U.S. evacuation from Afghanistan a 'strategic failure'​
Gen. Mark A. Milley, chairman of the Joint Chiefs of Staff, said Tuesday that the U.S. military evacuation from Afghanistan last month was a "strategic failure."​
"It was a logistical success, but a strategic failure," Milley said during a hearing before the Senate Armed Services Committee. "And I think those are two different."
Milley says he won't resign over Biden not taking his advice on Afghanistan​
"Resigning is a really serious thing. It's a political act, if I'm resigning in protest," Milley said. "My job is to provide advice. My statutory responsibility is to provide legal advice or best military advice to the president. And that's my legal requirement. That's what the law is. The president doesn't have to agree with that advice."



Sect of Defense Austin was HAMMERED for proposing and carrying out a withdrawal plan that consisted in taking out the military before evacuating Americans, something that has never been done before. Austin feebly attempted to defend himself by claiming a NEO operation is responsible for the evacuation of citizens and a withdrawal was a military operation. Congressmen, again, HAMMERED Austin, reminding him a NEO IS a military-run evacuation, one that should have been executed before pulling the military out of Afghanistan.

BIDEN WAS BOUND BY NO AGREEMENTS


SEVERAL CONGRESS MEMBERS DROVE HOME THE POINT THAT THE EXCUSE THAT BIDEN WAS BOUND TO THE DEAL MADE BETWEEN PRESIDENT TRUMP AND THE TALIBAN IS COMPLETEL BULLSHIT, THAT BIDEN WAS NO MORE BOUND TO THE DEAL WITH THE TALIBAN THAN HE WAS BOUND TO TRUMP'S CNXED CLIMATE ACCORD, CNXED IRAN DEAL, OR AGREEMENTS MADE BETWEEN SOUTH AMERICAN NATIONS AND MEXICO REGARDING IMMIGRATIONS!

FINALLY, FOR NOW:

Austin (and Milley) repeatedly gave the WH talking point that 'AMERICANS WERE NOT LEFT BEHIND' because we are still working to get Americans out.

Austin was brutally 'SHOT IN THE FACE' as he was called out for reciting the Biden Administration Talking point while the FACT is the United States military and govt DID leave Americans behind....which is why we are now scrambling to try to get them out.

GEN McKenzie was extremely and honorable, showed great leadership, by declaring that HE is solely responsible for the drone strike tha killed a US aid worker and 10 children. He pointed out that it was in his Area of Responsibility (AOR), that it was his Command, and therefor it is his fault.

- Even though he probably just ended his own career by making this declaration, I hope Joe Biden was watching this. Despite claiming anything that went wrong under his Presidency would be his fault because 'the buck stops here', Biden has blamed anyone and everyone for this disaster.

WE LEARNED SO FAR TODAY:

- BIDEN LIED HIS ASS OFF

- BIDEN DID NOT TAKE THE ADVICE OF HIS MILITARY ADVISORS / EXPERTS

- BIDEN WAS NOT BOUND BY TRUMP'S DEAL WITH THE TALIBAN

- AL QAEDA IS IN AFGHANISTAN

- WE ARE STILL AT WAR BECAUSE AL QAEDA IS AT WAR WITH US

- TACTICAL AND STRATEGIC MISTAKES WERE MADE THAT CONTRIBUTED IN THIS DISASTER

- SECRETARY OF DEFENSE AUSTIN PRESENTED AND CONDUCTED A HORRIBLE PLAN TO EVACUATE AMERICANS AND WITHDRAWAL

- GEN McKENZIE DEMONSTRATED WHAT A TRUE LEADER LOOKS LIKE BY ACCEPTING FULL RESPONSIBILITY FOR THE DRONE STRIKE THAT KILLED 10 INNOCENT PEOPLE. HE SHOWED MORE LEADERSHIP, MORE CHARACTER, AND MORE INTEGRITY THAN THE PRESIDENT / COMMANDER AND CHIEF.

- THE WITHDRAWAL WAS A DISASTER.

- BIDEN AT LEAST NEEDS TO BE CENSURED FOR LYING TO / MISLEADING THE NATION AND CONGRESS

- AUSTIN AND MILLEY SHOULD BOTH BE FIRED.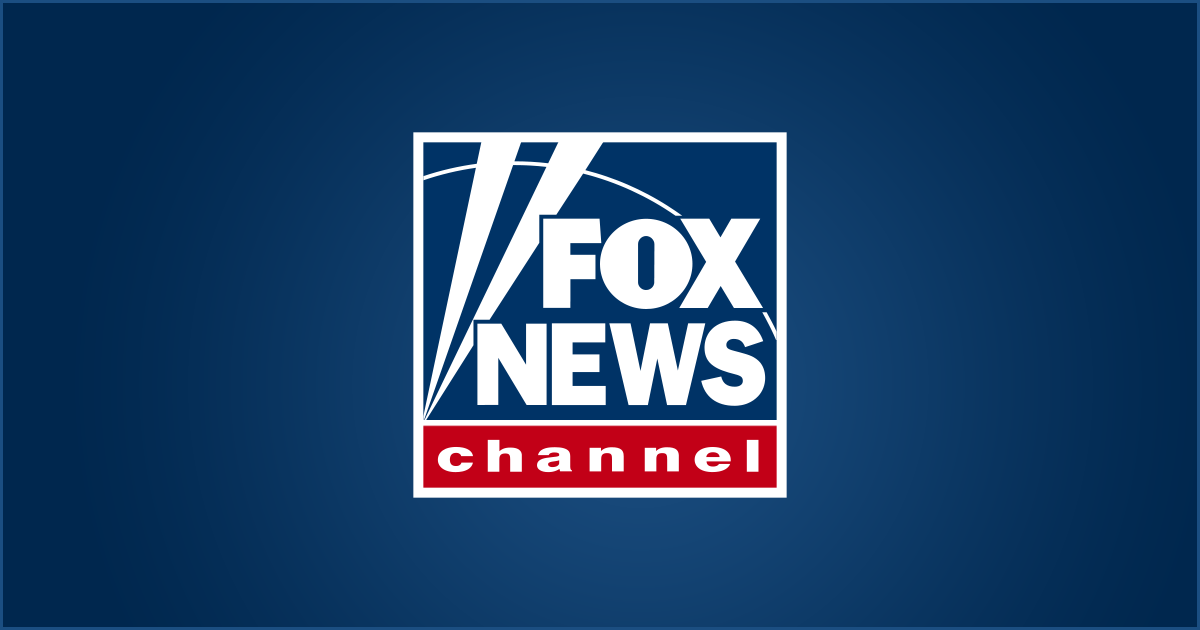 Secretary of Defense Lloyd Austin, Chairman of the Joint Chiefs of Staff Gen. Mark Milley, and U.S. Central Command Commander Gen. Kenneth McKenzie are testifying Tuesday in front of the Senate Armed Services Committee.

www.foxnews.com