Joined

Aug 4, 2015
Messages

68,506
Reaction score

27,460
Points

2,330
Nancy Pelosi and Democrats have just Impeached the President for 'Inciting an Insurrection' during a Protest in DC through the speech he gave to the gathered throng of supporters. .

Prior to passing the Articles of Impeachment Pelosi confessed during an interview that the true intent of the up-coming 2nd Impeachment was to eliminate President Trump as a future political threat to the Democratic party. Her confession alone proves the 2nd Impeachment, like the 1st, is an abuse of power and of the Constitution.

CNN just accidently proved the President is innocent, as well, with their inept, unintentional reporting:

"According to a new report from CNN, "Evidence uncovered so far, including weapons and tactics seen on surveillance video, suggests a level of planning that has led investigators to believe the attack on the US Capitol was not just a protest that spiraled out of control, a federal law enforcement official says." This completely undermines the entire case Democrats made for impeaching Trump."

Pelosi and Trump-hating traitors claim Trump spontaneously incited the crowd into 'Insurrection'. The police say the event was pre-planned, supplied, and carried out, adding that evidence shows Capitol Police appear on video removing barriers to give violent rioters entrance into the Capitol and are shown LEADING rioters - to include members identified as BLM members - through the building. This DESTROYS the Democrats' lies / false narrative.
Pelosi, Democrats, Fake News Media, and snowflakes keep parroting the same lie / false talking point that President Trump 'Incited an Insurrection'; however, they refuse to give one quote in his speech they claim is evidence of his 'Inciting an Insurrection'. Perhaps because Trump only said that after his speech they "were going to walk down to the Capitol, and we're going to cheer on our brave senators, and congressmen and women." That hardly sounds like inciting violence, does it?
'It is clear that Democrats wanted an excuse to impeach Trump again to make him "the first president in history to be impeached twice," and rushed through impeachment, without an investigation, over a couple of days because Trump would soon be out of office.'



Thanks to CNN

, President Trump won't be remembered as the 1st President to be Impeached Twice.

The Democrats will be known as the treasonous party that abused the Constitutional powers of impeachment to carry out 2 (TWO) un-warranted, politically partisan Impeachments based on ZERO crime, ZERO evidence, and ZERO witnesses

!
The political Left and their allies in the mainstream media have gloated over the second impeachment of Trump. In record time, an article of impeachment alleging President Trump incited an insurrectio...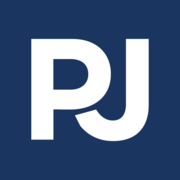 pjmedia.com