Platinum Member

Joined

Dec 27, 2009
Messages

39,072
Reaction score

3,343
Points

1,125
Location
There is a global push for digital sovereign currencies which seems to be stronger in China than in the US; however, there are US blockchain startups arguing new national banks should be chartered without federal deposit insurance.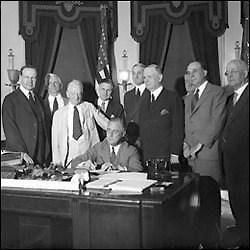 Does this sound like a good plan?
Trump Regulator Set to Consider Approving the Banking Model that Ushered in the Great Depression – Uninsured Deposits
"Seven banking and credit union associations have
sent a letter
to the Office of the Comptroller of the Currency (OCC), the regulator of national banks in the U.S., spelling out the dangers of the OCC approving a pending bank charter that would allow a national bank to accept and hold deposits that lack federal deposit insurance.
"The lack of federal deposit insurance triggered the bank runs and banks collapses that played a key role in ushering in the Great Depression
.
"The bank making the proposal for uninsured banking is Figure Bank, N.A., part of the blockchain startup, Figure Technologies"
Difference Between Digital Currency Vs Cryptocurrency