Diamond Member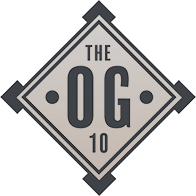 May 6, 2007
54,780
17,049
2,260
Here ya go, all you Liberals that INSIST anyone that supports the war in Iraq are in lockstep with our President...
http://news.yahoo.com/s/ap/20070530/ap_on_go_pr_wh/bush
This is wrong, it is bad legislation. Bush is full of crap when he claims all you can find wrong with it is a small slice here or there. The entire thing is wrong.
It does not do anything to stop future illegals, it does not do anything to remove future illegals, it sends the clear message that ever 10 to 20 years we will legalize anyone illegal in the country, it does nothing to people that have broken our laws and stolen our jobs and depressed our wages. It does nothing to stop the HUGE drain on our social programs and health care. It does nothing to change why illegals come here.
It is simply a cop out by both parties because neither of them give a rats ass what the people want on this matter.