Joined

Jul 19, 2014
Messages

102,811
Reaction score

42,512
Points

2,290
Crime in Sweden is now a major issue.....immigrant gangs are using guns, usually fully automatic military rifles, and grenades as well as other explosive devises........
Where I first saw the story..
Like much of Europe, Sweden is bracing for a tough winter with the specter of skyrocketing energy prices due to Russia cutting the gas supplies. An English-language Swedish newspaper, the Local Se, is...

pjmedia.com
Here is the link to the story on the violence in Sweden...why isn't gun control in Europe stopping it?
Since 2018, there have been almost 500 bombings—yes, bombings—in what is known as one of the most stable societies in the world.
There's not just a bombing problem. There are shootings, too.

Sweden, which has a population of around 10 million, has the highest per-capita number of deadly shootings of 22 European countries. Forty-seven people have been shot dead so far this year, which, while far from American levels of gun homicide, is extreme for Europe. Other European countries have come to look at Sweden with horror.

It may be shocking for Americans to learn that in Sweden—the land of IKEA, Spotify and Greta Thunberg—all of this is going on. Perhaps the reason you don't know about it is because of the uncomfortable reality of how we got here.
Among shooting suspects, 85 percent are first- or second-generation immigrants, according to the newspaper Dagens Nyheter, as immigrant neighborhoods have become hotbeds for gang crime.
National Police Commissioner Anders Thornberg has described the violence as "an entirely different kind of brutality than we've seen before" and his deputy, Mats Löfving, says that 40 criminal clans now operate throughout the country. Spreading fear are "humiliation robberies," targeting children and youth, in which victims are subjected to degrading treatment by assailants, such as being urinated upon. Just this week, four men were sentenced for robbing, beating and urinating on an 18-year-old, who was also filmed by his tormentors.
-------

In the meantime, those people who noticed the problem—many of whom were working class—and spoke out about their diminished safety were accused of racism by leading politicians, the mainstream press, and the cultural elites.
----------
Too Dangerous for the Ice Cream Truck

Sweden's foreign-born population has doubled to 20 percent since 2000. No other country took in more immigrants per capita during the 2015 migration wave—from countries like Syria, Iraq and Afghanistan. Nearly 23 percent of Swedish adults were born abroad.
-----
By that time, the use of explosives among Sweden's criminal gangs had reached levels that the police described as unique, not only for Sweden or Europe, but for any country in the world that was not at war.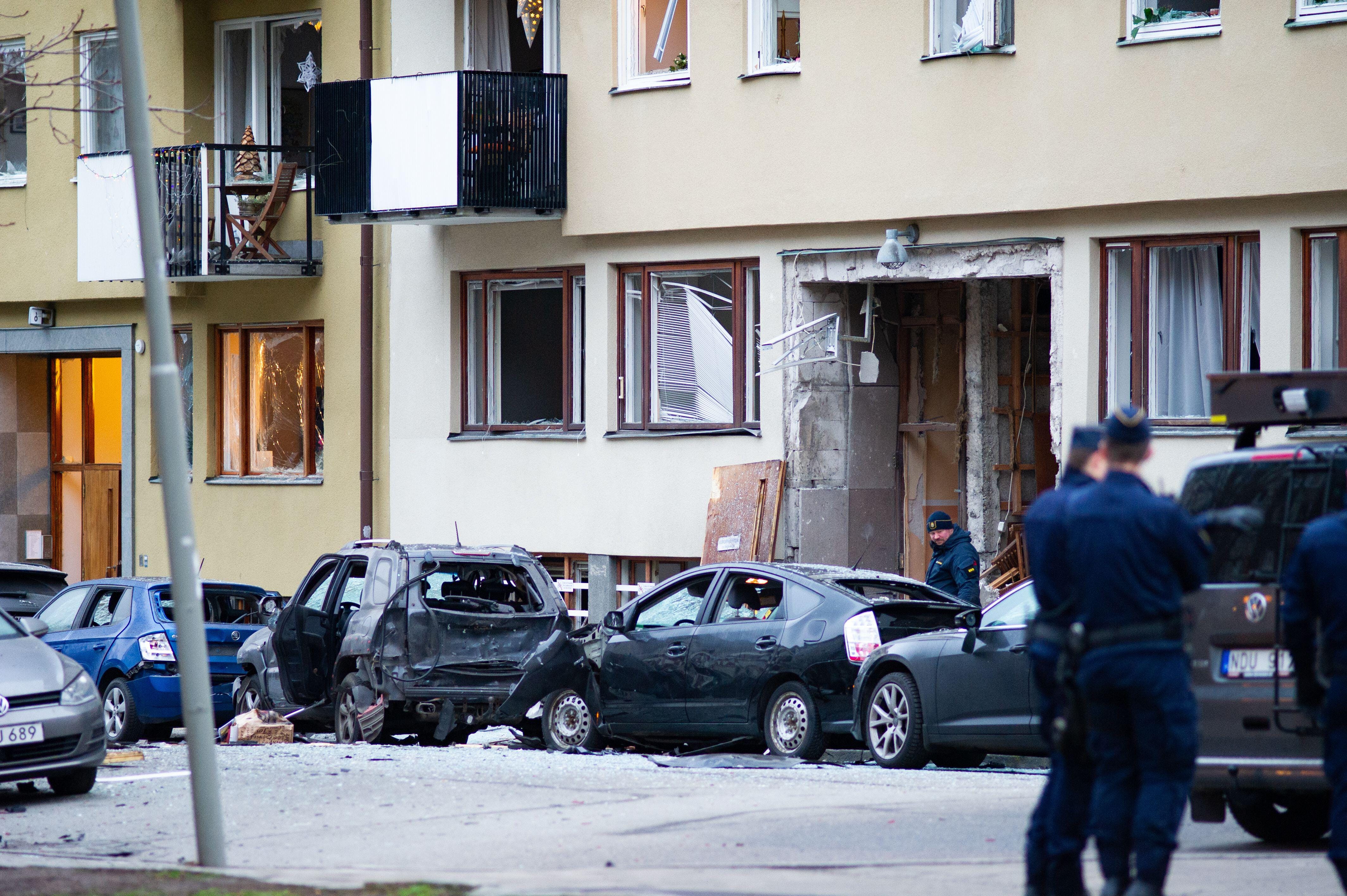 My country just voted in a right-wing government. The almost 500 bombings since 2018 may have something to do with it.
www.commonsense.news
As I keep telling the anti-gun fanatics from Europe who post here........criminals evolve.....they will not stay the innocent, take your wallet types forever.....drugs are major money, and they need guns and violence to keep control of the drug trade....and just like in the U.S.....violence will increase...as will using guns to kill and take control.....
This is Sweden.....not some 3rd world crap hole..........

This is they cycle I keep warning the European anti-gun fanatics about, and they laugh at me...

The Swedish criminologist Amir Rostami has described Sweden's bomb epidemic as part of a cycle of violence among criminal gangs, going back some 15 years: "First they shot at legs and behinds, then they started shooting each other, then there were more shots, pure executions, and humiliation of the victims. Now we have extreme amounts of explosions," he told the newspaper DN in 2019.
Last edited: