Joined

Dec 8, 2011
Messages

87,041
Reaction score

31,393
Points

2,280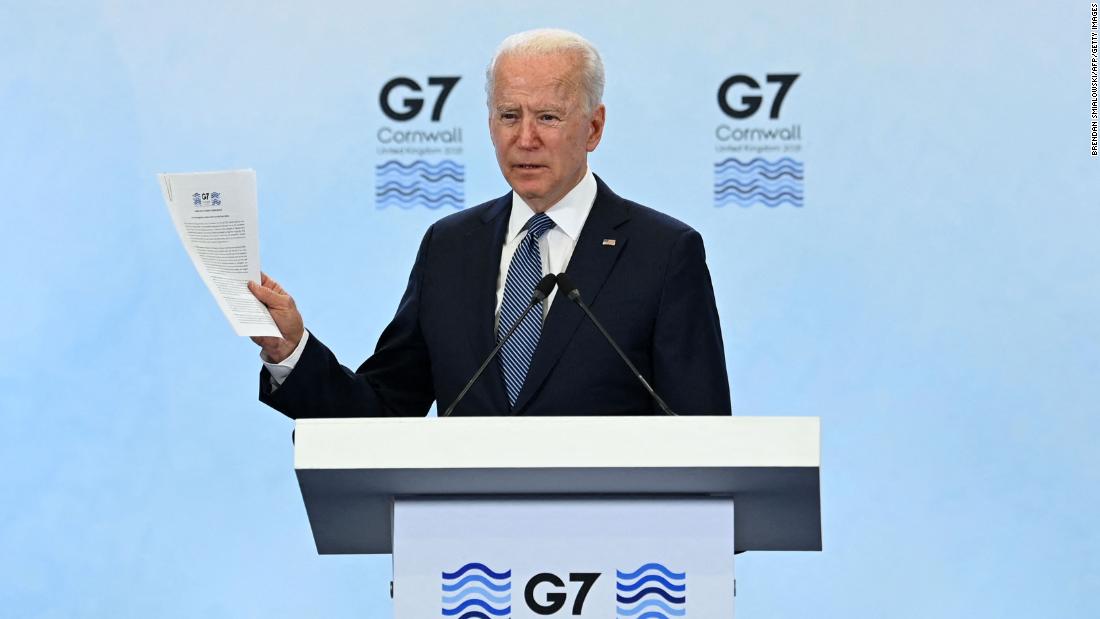 When President Joe Biden and his aides were planning his visit to the Cornish coast this weekend, many -- including the President -- viewed it as something of a homecoming.

www.cnn.com
I'm "America First".
I want what's best for America, and I know that, as the world leader, what's good for us is good for the rest of the world.
So, I know that isolating ourselves from a rapidly changing world and insulating ourselves into our own little static rabbit hole are the worst things we can do for America.
I know the world is advancing quickly, all around us. I know that we have long-standing relationships with MANY other countries that we can leverage in our self-interest. Sometimes that will involve carefully using some of our vast resources as we lead the way.
That's what leaders do. They don't hide and desperately hold on to what's theirs, like spoiled children.
Just as in the business world, the best leaders are those who help others achieve their potential. They don't mock or insult or attack those people. They lean in and be a part of the growth. And, selfishly, they know they also benefit from the growth of others.
Others claim to be America First, but to them it just means behaving like those spoiled children. You can't have the America First slogan as your own, any more than you can have the American Flag as your own. You don't own either one, because you don't really respect them.
America is back to leading the world.
America First.