Joined

Mar 19, 2015
Messages

11,894
Reaction score

22,019
Points

2,290
But George W Bush gets embraced by Obama and Michelle and is welcome at all Presidential ceremonies.
Whereas the President of Peace, Donald Trump is scorned and not welcome.
🤔
Oh, and idiots in the United States Senate are trying to keep the AUMF alive.
...
As part of the October 2002 congressional
Authorization for the Use of Military Force
against Iraq, the Congressional Budget Office
provided a range
for the estimated cost of the war. Taking the upper end of all categories (deploying the force, conducting active hostilities, redeploying the force, and conducting occupation duties), the cost for an eight-year war would have run just under $450 billion. As it turned out, as of the first full withdrawal in December 2011, the cost was estimated to have been (including the war in Afghanistan by 2011) a
staggering $4 trillion
.
The Cost of Iraq War​
The worst of the cost, however, was the human toll.
The United States
military lost
soldiers to a total of 4,431 deaths and 31,994 wounded. In a vastly underreported category, the members of the U.S. Armed Forces also suffered staggering numbers of unseen casualties: hundreds of thousands suffered post-traumatic stress disorder (one study suggested
fully 20 percent
of all those who deployed to Iraq suffered from PTSD), and
an estimated 350,000
who suffered traumatic brain disorder injuries. And what did America "win" for this extraordinary expenditure of financial and human capital?
Virtually nothing. When Obama fully withdrew the force in December 2011, the eight years of effort up to that point was exposed as having created a hollow Iraqi Security Force that
disintegrated
in June 2014 at the first test against ISIS – after which Obama immediately
returned U.S. troops
to protect the regime in Baghdad. There are still 2,500 troops in Iraq today, and no end in sight.
I'm sure Baghdad still appreciates the U.S. providing a military force for its protection. The United States, on the other hand, has done nothing but pay for the 32 years of military excursion in Iraq, in both blood and treasure. Our security is not more secure because of our military presence in Iraq.
In fact, these three decades have arguably degraded our national security, as we have gotten ourselves into more debt, but more importantly, have wasted entire military careers of our service members on training for unnecessary small-scale counterinsurgency fights at the expense of preparing for potential peer-on-peer conflicts that are both more likely – and more consequential for our long term security.
As is now well established, our entry into this war was based on either incompetent leaders or outright fraud and lies. Each person can judge for themselves, but regardless of which is right, the consequences for our Armed Forces and our country have been an unqualified failure. If there is any lesson to have learned from these three decades of unnecessary conflict, it is that we the people must demand accountability from those who lied us into – and lied to keep us in – wars. What would make a great first step, however, is to end our unnecessary deployment into Iraq today.
Author Expertise and Biography​
A 19FortyFive Contributing Editor, Daniel L. Davis is a Senior Fellow for Defense Priorities and a former Lt. Col. in the U.S. Army who deployed into combat zones four times. He is the author of "The Eleventh Hour in 2020 America." Follow him @DanielLDavis1.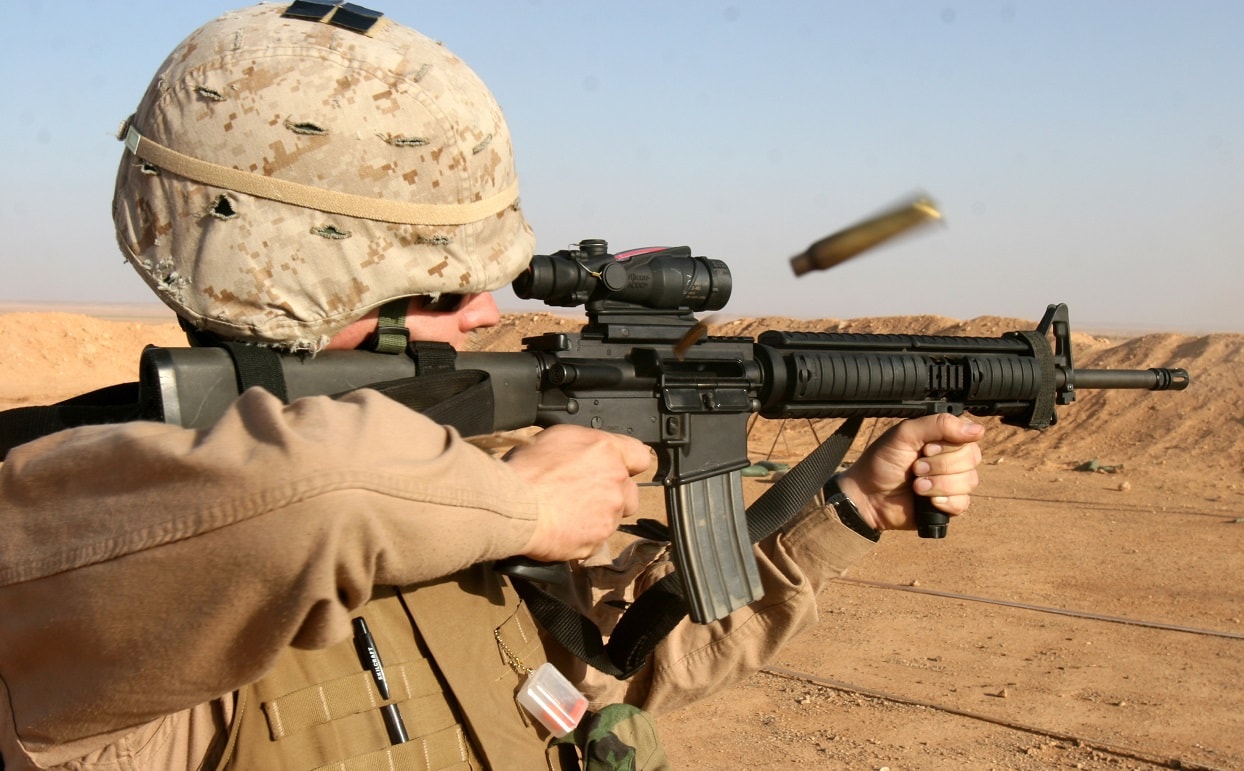 In an attempt to make sense of the past two decades of American military operations in Iraq, we must begin by recognizing our military engagement in Iraq isn't at the two-decade mark.

www.19fortyfive.com
​