Joined

Aug 4, 2015
Messages

75,360
Reaction score

38,579
Points

2,645
'Worse than SLAVERY': Democrat Maxine Waters slams Border Patrol 'whipping' Haitian migrants

​Maxine Waters blasts mistreatment of Haitians, compares to slavery

After seeing several photographs and short video clips of mounted US Border Patrol Agents carrying out their job of preventing illegal Haitian immigrants from entering the US and capturing those who illegally made it into the country and were trying to evade US BP Agents, Maxine Waters raced in front of the cameras to gas-light Americans by claiming the photos / images of and actions taken by the 'cowboys' was 'worse than slavery'.
"What The Fu@k?"

1st, slaves were forced to come to America against their will and were forced to work for no pay. These Haitian illegal immigrants are coming here on their own with the intent of illegally entering the United States where they wil lbe given free housing, medical care, education, and money without having to work for any of it.
Further p
roving her ignorance, Waters also falsely claimed these 'cowboys' 'shipped' the Haitian illegals.
What she actually saw was a US BP Agent twirling his horse's reins, a technique used to prevent anyone from grabbing the horse's reins to control the horse and / or throw/pull the Agent off of the Horse. the head of the US BP there said no agent has ever used their reins to whip anyone and it did not happen that day, as video shows.
Video shows this Haitian illegal attempted to grab the reins of the horse, resulting in the US BP Agent having to grab him and force him away for the horse.

As Biden's foreign and domestic policies are imploding, the Democrats are desperate to protect Biden and his Open Border disaster he has created. Waters jumped at the opportunity to vilify the US BP who are actually trying to protect the US and keep us safe.

Waters is a millionaire politician who lives in a mansion outside of her slum district. Not a stranger to political theatrics and inciting violence against those who oppose the Democrats' ideology and agenda, in the past Maxine Waters engaged in extremely violent rhetoric against her Republican colleagues that resulted in an attempted assassination of GOP politicians in which Republican Steve Scalise was gunned down on a public ball field.
The images of Haitian migrants pursued by Border Patrol agents on horseback, Rep. Maxine Waters said, "takes us back hundreds of years."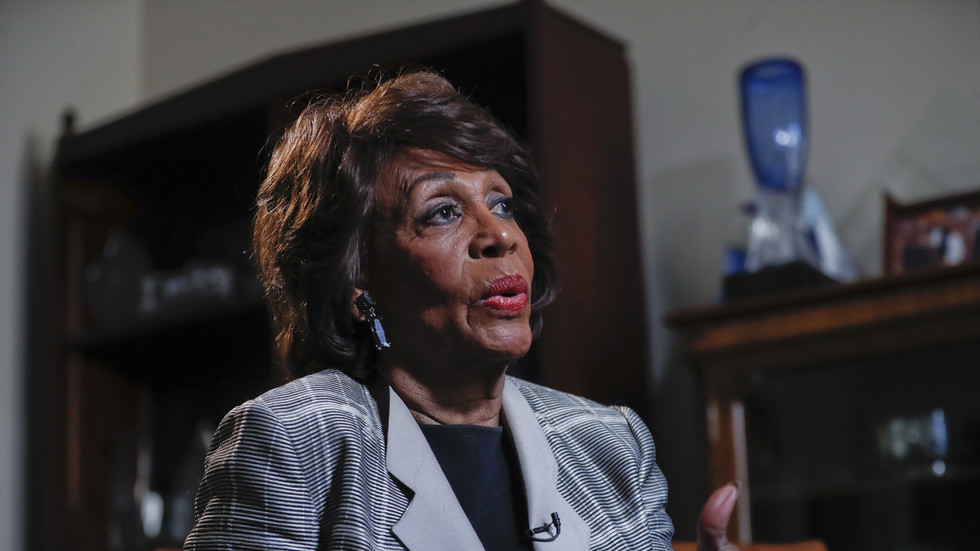 US Border Patrol agents are "cowboys" who must be "gotten rid of" and their "whipping" of Haitian migrants in Del Rio, Texas was worse than slavery, according to Congresswoman Maxine Waters, an influential California Democrat.
www.rt.com