Joined

Mar 18, 2017
Messages

7,831
Reaction score

8,596
Points

2,265
Progressives and conservatives fought in the marketplace of ideas thanks to the basic freedoms enshrined in the First Amendment. After two centuries of cheating — barring the interregnum of a foolish, evil civil war they also lost — progressives beat them. The effort to form a more perfect union had at last entered a stage where all could participate with...well, fewer barriers than before, certainly. Conservatives tried to erect road blocks to voting and societal participation, to be sure, but for almost fifty years there was a steady march of increasing acceptance of people that were permitted at last to be themselves. So when they claim that "cultural hegemony" is as "coercive as any state," what they
really
mean is that enough other people got wise to their BS that people who weren't their fellow bigots didn't like them any more. Oppression!
This is modern American conservatism in a nutshell. I mean, there are some weird conflations here — somehow, corporations exploiting workers and using slave labor overseas is the fault of liberalism (sure, neoliberalism bears some guilt here, but that comes from the brief era in the 90s when it looked like the two parties might start to merge in a neo-corporate middle) — but the argument here is that by allowing people to ignore churches, marry who they love, control their bodies, and breathe while Black, that takes away their "right to live in a culture that supports their way of life." By which, of course, they mean White Christian Patriarchy that suppresses other ways of life. They're not particularly subtle about that last part.
There's an awful lot of awful revealed in this article, but for me, the most disturbing part is that these people are the right's
thinkers
. Their philosophers. This is what passes for depth in American conservatism. It's obscene in ways I'm still grappling with, but what really drives the moral bankruptcy of the far-right home is, they're done with liberal democracy. Voting rights? Freedom of speech, religion, assembly, press? They're obstacles to "human virtue." Which, again, clearly amounts to (say it with me) White Christian Patriarchy.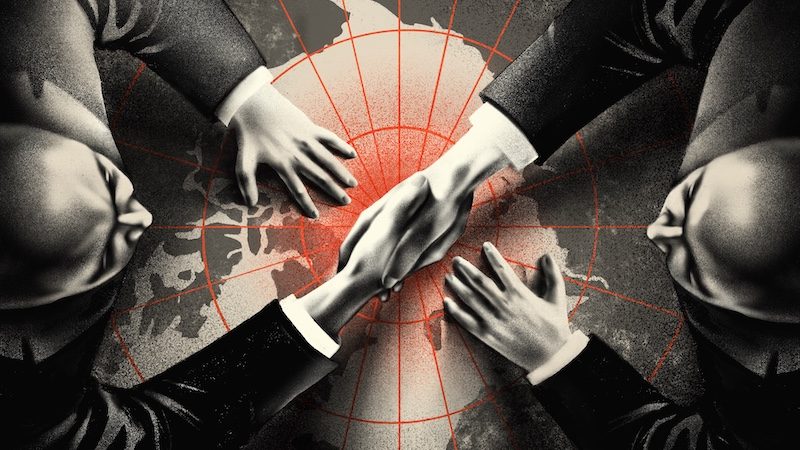 In the quest to unify American conservatism's fragmented ranks, a right-wing vanguard is looking to Hungary and Poland for inspiration.

www.typeinvestigations.org
The rights thinkers? That's an oxymoron, and an insult. It actually doesn't occur to these people, that their way of "Thinking ", is exactly what the Constitution protects individual rights from. And why the Constitution was written and ratified.