Joined

Aug 4, 2015
Messages

70,601
Reaction score

31,082
Points

2,330
How stupid is ANTIFA....OR how stupid do they think people are....OR how stupid are people?
If a foreign-funded Democrat-supported domestic terrorist group commits a violent terrorist attack on your city and causes damage while attacking a federal government building (ICE HQ), do you open up your arms, forgive, embrace, and welcome them back the next week when they show up to hold a 'Love' March, pathetically carrying a sign that says, 'ANTIFA Loves You'?!
Antifa showed up in a Portland neighborhood it had trashed just days before to share "love" while another group targeted ICE headquarters.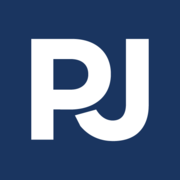 pjmedia.com
These terrorists have caused BILLIKNS of dollars of damage to Demicrat-run communities all over the US and just recently attacked this city, damaging it too as it committed a terrorist attack against a federal govt building....
'....
but Antifa loves you'...
...suckers.