Joined

Oct 6, 2008
Messages

113,048
Reaction score

47,806
Points

2,300
Location
All curriculum must be approved by the school board through a unanimous election. You people are going a little overboard with the fear factor of learning that the US was racist and how Asians were not supposed to ever become citizens of the US because they hated the Asians as much as the blacks.

Well, that might be because the US was NOT racist. It has some racists in it, but the USA was NOT racist. I know you won't believe that, and I don't give a fuck if you do or not. But teaching our children lies like CRT should be opposed at the top of our lungs.

It's a FAKE issue. 6 months ago you nutjobs never heard of CRT. Now it's the most important thing in the world to you. Until wingnut media tells you to hate something different.
"More Than 5,000 Woke Teachers Sign Pledge to Teach CRT 'Regardless of the Law'​
Throughout much of 2021, conservatives, in both classrooms and in the halls of state legislatures, have been fighting back against the pervasive influence of critical race theory in public schools.
Laws banning the instruction of
CRT tenets
in public schools have passed in more than 20 states, and there is reason t0 hope that the tide is beginning to turn in the fight for the country's history and principles.
Unfortunately, the
Zinn Education Project
refuses to accept defeat, and desires to teach American children that this country was founded upon the "dispossession of Native Americans, slavery, structural racism and oppression," as opposed to the principles of liberty enshrined in the Declaration of Independence and the Constitution."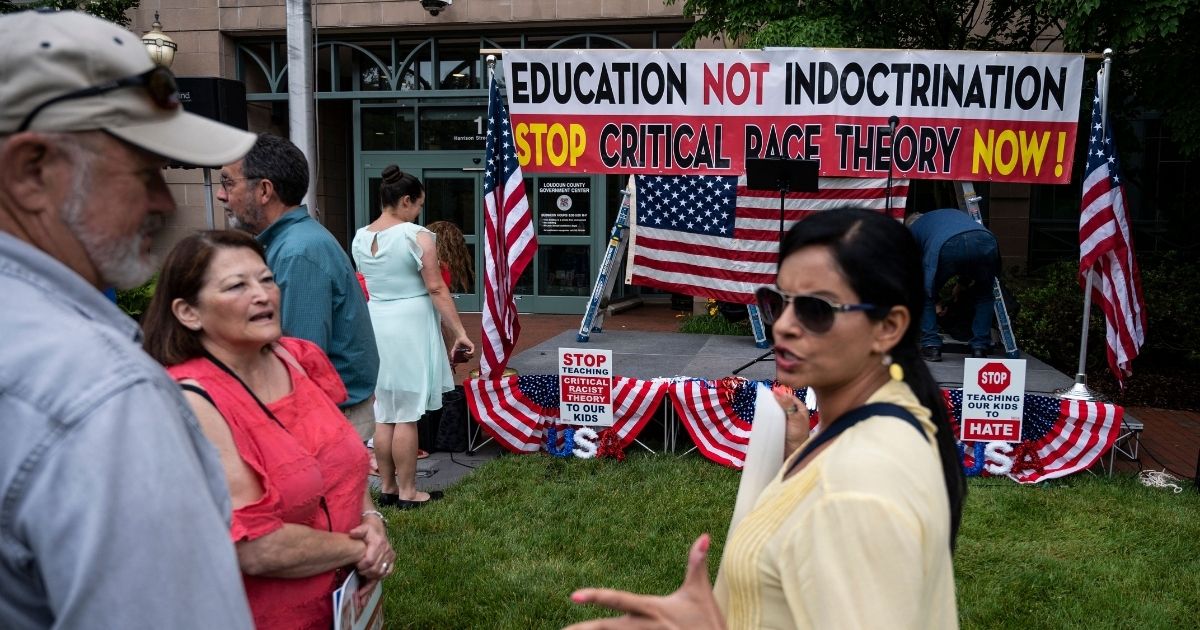 The Zinn Education Project is organizing left-wing teachers in an effort to dismantle conservative efforts to curb critical race theory.

www.westernjournal.com