Joined

Nov 1, 2014
Messages

16,594
Reaction score

2,310
Points

290
Location
I picked up on it after Ferguson. The police officer was exonerated of all wrongdoing, yet the Left's narrative was undisturbed by this. Racists Obama and Sharpton continued the narrative that police can't be trusted in the black community. They pushed for body cams, more sensitivity training, and decried the "epidemic" of white cops shooting unarmed blacks.
The demonic Left's new tactic is very simple: Push the narrative even when what it's based on is proven wrong.
And now we have this:
U.Va. sororities told to avoid frat parties after alleged gang rape - CBS News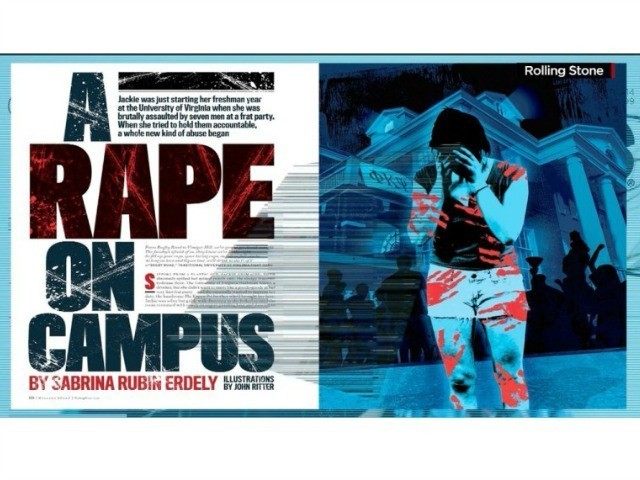 Let me make it simple. Rolling Stone posted a story about a vicious gang rape on a college Campus. There's only one problem, though. It never actually happened. That's right. They didn't check their sources, didn't investigate the allegations thoroughly, and didn't practice responsible journalism. More on this:
Rolling Stone never asked U-Va. about specific gang rape allegations according to newly released e-mails and audio recording - The Washington Post
But this didn't stop U.VA from telling women's sororities to stay away from frat parties or face fines and penalties so they wouldn't be raped. That's right, even though there was no rape, the narrative marched on. This is what the Lying Left does now.
So we can reasonably expect more of this to come. The Left's relentless agenda will march on, unimpeded by the facts, whether we're talking about police shootings or college campus rape. It matters not if the examples they use are proven false, they will persist as if reality never intervened.
They truly serve their father, the devil, the father of lies.