Joined

Mar 8, 2018
Messages

1,597
Reaction score

444
Points

210
Location
Rare earths gateway to next boom
Jim Chalmers has outlined his vision for a foreign investment boom in critical mineral industries to seize the "opportunity of the century" and prevent Beijing from controlling the global tech supply chains of the future.
Speaking at The Australian-PwC critical minerals summit in Sydney on Friday, the Treasurer will warn that Australia must be "clear-eyed about the fact that more and more critical minerals will become a locus of geo-economic competition".
Dr Chalmers will warn that countries must avoid the pitfalls of a concentrated global market.
China currently dominates the mining of rare earths, tech supply chains from start to finish and the processing of lithium, despite Australia being the world's largest producer of the mineral.
"In 2022, you don't need to look that far back or that far forward to appreciate the challenges and risks that such concentration can pose," Dr Chalmers will say. "This kind of concentration creates supply chains that are especially vulnerable to disruption – with economic consequences that are far-reaching and deeply-felt.
"What we are seeing with the supply of gas now, we have seen plenty of times before with supply of oil – where supply and price become hostage to geopolitical competition, conflict, or circumstance. Right now, the world's getting a reminder in real-time of the costs and consequences of over relying on a substantial supplier of a critical resource."
China produces three-quarters of all lithium-ion batteries, builds more than half of the world's electric vehicles and boasts 70 per cent of the production capacity for cathodes and 85 per cent for anodes.
In a pitch to global investors to help Australia fast-track the mining and processing of critical minerals, Dr Chalmers will say: "Our international friends need to rely on someone, so let's have them relying on us."
Australia is the largest global producer of lithium, third largest producer of cobalt, and fourth largest producer of rare earths. It supplies about 55 per cent of the world's lithium.
At last week's G20 summit in Bali, Dr Chalmers said he and Anthony Albanese were repeatedly asked by world leaders about "Australian lithium" amid a global net zero emissions scramble to source minerals for batteries, electric vehicles, wind turbines, solar panels, phones, fighter jets, MRI scanners and satellites.
As the Albanese government finalises its response to the energy crisis over the next fortnight, Dr Chalmers will back the work of resources companies and declare himself "an enthusiast for Australian mining".
Resources Minister Madeleine King will tell the summit that developing a world-leading critical minerals industry must become a "national mission akin to the foundation of our iron ore industry in the 1950s and our LNG export industry in the 1990s".
"While companies like Japan's Mitsui purchased some of the first iron ore exports from the Pilbara in the late 1950s, now in 2022 these companies want to work with us again as we confront the challenge of building a new industry and supply chains around critical minerals," Ms King will say.
The federal government has been attacked by miners in recent weeks following reports that Dr Chalmers was considering a temporary tax on thermal coal and gas to help manufacturers and households cope with skyrocketing energy prices.
Dr Chalmers will warn there is "no net zero without mining" and that the resources sector, which is unlikely to be hit with a new tax in the government's energy response, is "too often misunderstood". He will pushback against "ill-informed and irresponsible assessment that mining is anathema to net-zero".
"Some people don't seem to get just how crucial the mining industry is, and will be, to our net-zero and clean energy ambitions," the Treasurer will say. "We have exactly what the world needs, exactly when the world needs it. So from that, I draw this conclusion: critical minerals could be the opportunity of the century. This is a generational opportunity that we cannot miss or mishandle.
"By one estimation, at the rate we are going and are expected to proceed at, over the next 30 years the world will need to mine more minerals than what has been extracted during the 70,000 years previous."
With the government wooing big business and global investors, Dr Chalmers will say Labor "welcomes and encourages" foreign investment in critical minerals to establish new supply chains in the "national interest".
"The pattern of investment in the sector in the past has focused, by and large, on securing the resource. That is starting to change. We are now seeing interest from overseas investors looking for investment returns, and in projects further up the value chain."
Dr Chalmers will pledge to lock in financial gains for regional Australia on the back of a "minerals boom". "If you take lithium as an example – in 2023-24, it's expected to have the same share of mining exports as LNG did back in 1993, almost 30 years ago," he will say. "Or where iron ore would have been just after the export ban lifted more than 60 years ago. Where coal would have been more than a century ago.
"We want to be setting ourselves up for a boom that lasts with benefits that are shared – not tinkering around in the middle of it."
As the Greens and environmental groups put pressure on the government to shut down coal and gas, Ms King will launch a defence of the mining sector.
"Our traditional resources sector will continue to serve us well while we turn increasingly to the extraction and development of critical minerals," Ms King will say. "The resources sector understands the need to reduce its own emissions and has committed to do so. But it is not widely understood how important the resources sector will be in reaching our global emissions targets."
The senior West Australian MP will declare: "We are a trading nation – that is how we pay our way and generate prosperity. The resources sector has repeatedly come to the nation's rescue during economic downturns. It accounts for our three largest exports. Each of them – coal, iron ore and liquefied natural gas – are of enormous strategic importance to those nations we export them to."
NSW Treasurer Matt Kean will link the development of critical minerals and associated infrastructure with benefits in the regions including green ammonia, steel and aluminium hubs in the Hunter Valley, and green steel in the Illawarra. Mr Kean believes critical minerals are fundamental in supporting the development of a low-carbon economy and turning Australia into a major green energy exporter.
"Lithium, cobalt, copper and nickel are among the resources that will underpin the growth of renewable generation and electrification," Mr Kean will say. "As a nation with an abundance of natural resources, there is nothing that prevents us from claiming our place as a renewable energy superpower".
Remote : Thu, 24 Nov 2022 22:30:00 +0000
Local : 2022-11-24(Thursday) 23 : 30 : 00
Found via
Business headlines on nicer.app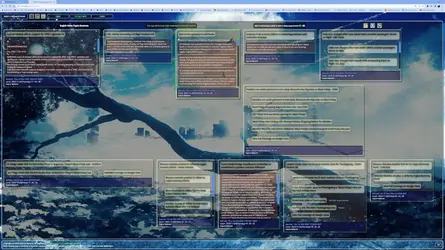 yep, diversification has always been the key to real lasting wealth..
Last edited: