Joined

Aug 4, 2015
Messages

75,367
Reaction score

38,600
Points

2,645
R-Jim Jordan brutalized US AG Garland, the corrupt DOJ, and the criminal FBI. In his opening statement Jordan presented the long list of:

- Tyrannical abuses of Democrats during the pandemic (civil and Constitutional rights-violating quarantines / lock-downs that forced Americans to stay at home, to wear masks in their homes, and shuttered small businesses, making many go bankrupt), their own hypocritical refusal to adhere to their own illegal mandates

- FISA Court-exposed FBI crimes of illegal spying and their part in Obama's failed coup

- The Democrats and DOJ's intent to spy on all Americans' financial records over transactions over $600

- And of the intrusion of the DOJ in local and state law enforcement matters regarding parents' threats against teacher / school boards, calling upon the FBI to intimidate and silence parents opposition to CRT and wanting to have a say in their children's education.

Jordan told how Republicans had requested documents and communication with Garland for WEEKS without EVER getting a response, yet when a political group wrote the DOJ and asked for the FBI to intervene in the matter outside of its jurisdiction / authority 5 (FIVE) DAYS LATER Garland ordered the FBI to intervene. Jordan added that one of the things the FBI immediately did was to set up a 'snitch line' to target PARENTS.

Jordan made the point of emphasizing how the DOJ has not attempted to do anything to resolve criminal actions that ARE in their jurisdiction, such as Biden's Open Border policy that has rapist, pedophiles, and MS-13 members just walking into the country and committing crimes against US citizens, like taking action against the proven highly criminal FBI that have been preying on American citizens for the last 2 decades (at least).

He then told about how he has talked to constituents who have recently told him that for the 1st time in their lives they are afraid of their own government.

Jordan next stated he had a video he wanted to play, a video of parents speaking at school boards. At this point a Democrat stood up and demanded the video NOT be played because Jordan had BROKEN A RULE requiring 24-hour notification in advance that a video would be shown. Nadler jumped at the the obviously pre-coordinated move to DENY THE VIDEO PLAYING AND DECLARED THE VIDEO WOULD not BE SHOWN.

Multiple Republicans immediately challenged the Democrats' desperate move, pointing out that there was no such rule, that there had been an issue of PROTOCOL brought up in the past that was NOT A RULE. Nadler rejected all objections, despite his forced admission that there was no such rule based on the fact that RULES are required to be voted on and passed and no such vote had been taken on this '24-hr protocol' issue.

Multiple Republicans, to include Jordan, asked what the Democrats were so afraid of a video of parents talking at a school board meeting - Nadler refused to answer and repeated they would not allow the video to be shown. This exchange made the Democrats, especially Nadler, look really bad, desperate and scared of what the video showed.

It is still mind-numbing that Nadler is still in charge of the JUDICIAL COMMITTEE. Nadler is the completely stupid corrupt Democrats who proved in the past he has no clue about the law - or does not give a damn what it says if it gets in his / the Democrats' way.

Nadler is the fat toad asshole who demanded US AG Barr release Grand Jury information that, by US law, he could NOT release....

So Nadler led the criminally partisan Democrats in

CENSURING

the US AG for

NOT VIOLATING US LAW

by releasing the information they demanded.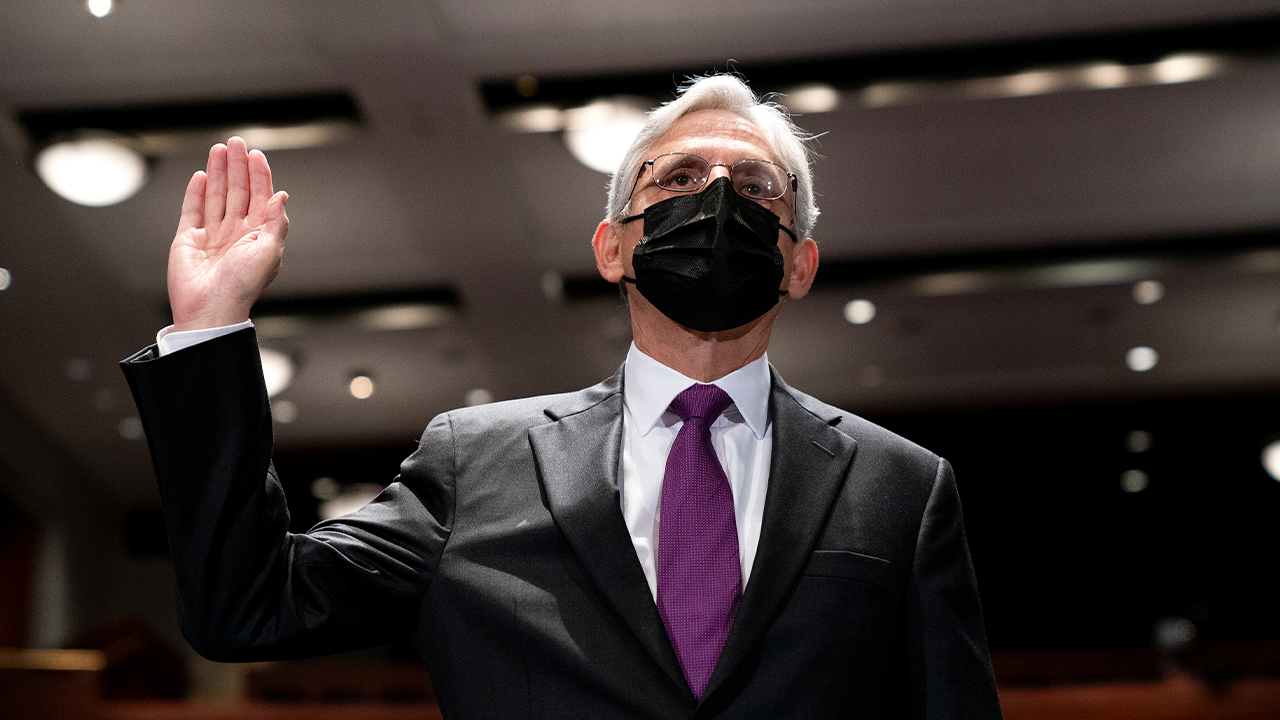 Attorney General Merrick Garland faced tough questions on a wide range of subjects Thursday at a House Judiciary Committee hearing dedicated to oversight of the Justice Department at a time when the agency is in the middle of several high-profile cases and controversies.

www.foxnews.com