Joined

Aug 18, 2008
Messages

87,285
Reaction score

21,589
Points

2,190
Location
lets get a couple of things out of the way right up front....it was a good turn out for the area....sto...but that only takes about 250 people...i figure there were maybe 300 people there...2 of us had no idea what to expect...1 was a tea party vet with 4 rallies under her belt this would be the 5th...she did however warn us that this is ashe county....very religious area and all...soooooooo off we go...in the doorless jeep....we had a few issues
here is alt flipping me off..when the jeep went all toyota on us and the gas pedal stuck on open...luckily we were going up hill...and were able to recover and fix the jeep
parking lot and crowed room: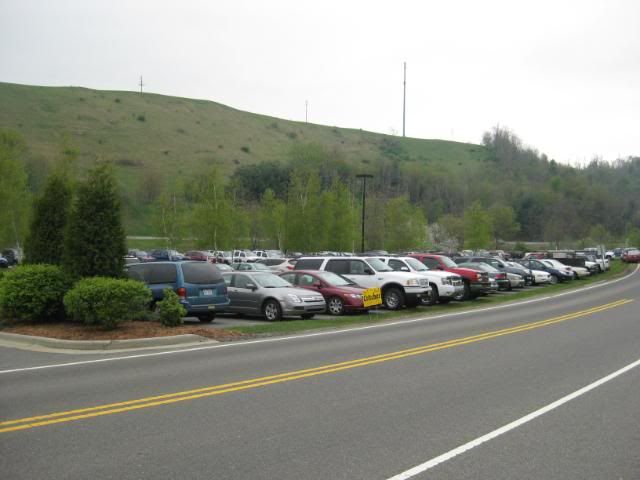 we get there and the place is set up where you have to stop at the fair tax booth...well this guy is pushy...(a bit of foreshadowing here)..he confronts alt immediately about paying taxes..and demands to know if she likes having taxes out of her paycheck...she tells him...she is currently unemployeed and would love to be paying taxes out of a paycheck.
so the speaker is a young female...30ish...full of the spirit of god and the spirit of...well talking about her kids and saying how democrats are like her spoiled kids...how she got off wic cause she didnt need it...and everyone should shun government programs and go it on their own....she started into how she was a christian and that is what this country needs to be...exit stage left for me...my friends are still there...so i got outside to take pics...
now this is where something goes weirdly wrong...i am taking pics of a car...painted for the tea party etc...nice custom pain job...or decals not sure..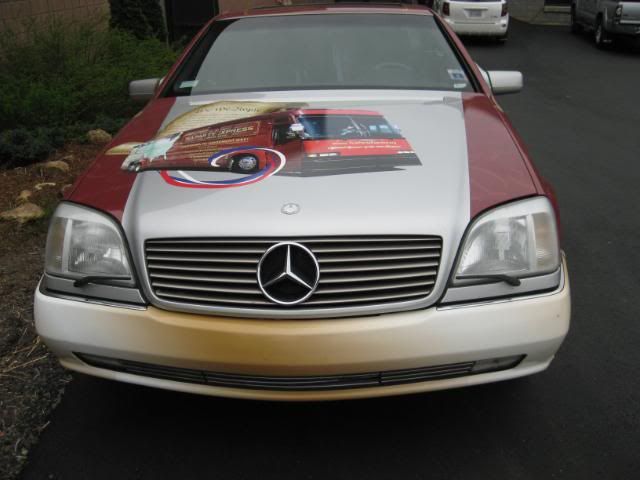 .and the man from the fair tax booth comes out of the building and goes...is that your car?....(of course he knows that is not my car ....as the car as been parked there for most of the day) i reply that is it not my car, i am taking pictures of the car....he asks why i am there? ...i tell him i was here for political debate and a look at a grass roots movement..not for andoctal childrens tales...
he gets all uppity at this point and begins to yell at me...wanting to know what i know about the tea party....i tell him...i did not began this conversation and i would like to end it ...he ask again what i know about the tea party...i tell him what i know about it..that it is a for profit org...well hell....that was it....he really begins to yell at me...."no one cares about that inside" at his point....i again tell him...sir i did not begin this conversation, you did, i have politely tried to end it.....and i begin taking pics again....he goes off on me...
yellling and gesturing with his cup of ice tea from hardees...so i go into the uber polite fucking mode....and tell him...."sir, i have ask twice that you leave me alone, i did not begin this conversation and i have attempted to end it twice, if you say another word to me, i will consider it harassement" of course i got my purple cell phone in hand...well that did it...he walked back into building muttering under his breath....
now in all fairness..this guy was just a dick...he was a dick to alt and then got in my face...
i like to take photos...the only time i explain myself, without someone asking...is when i am at a place where a lot of kids are...i dont take any pictures of kids...without the parents consent and the parents knowing who i am...i offer to email the pics to the parents...
plus this is a public event, the car is parked right up front....normally they dont mind...most people consider it some form of free advertisement etc...
now racism: didnt see any...matter of fact there was a black guy at one of the vendor tables...i didnt get a chance to talk to him...
here is about the only sign in the parking lot:
it was overly christian...but that was to be expect with the area it was held in..
everyone else was polite and all....some had cute little signs around their necks but nothing racist or violent....i couldnt really take pics of people...with signs cause of the consent thing...there was a pretty non diverse group..but c who is the tea party vet....says that this is the first one she has been to inside and that it was the most homogenus group she had seen....
so the fair tax guy was a dick...it was very christian, very conservative and full of key words...by key words, i mean words used to rally people....which is just what one would expect of a tea party rally...would i go again, sure.
why? i would like to see a more developed meeting...the speakers werent that good at this one...i would go again.
did i give anyone my email? o hell no
Last edited: