Joined

Jun 6, 2018
Messages

15,622
Reaction score

6,537
Points

400
Location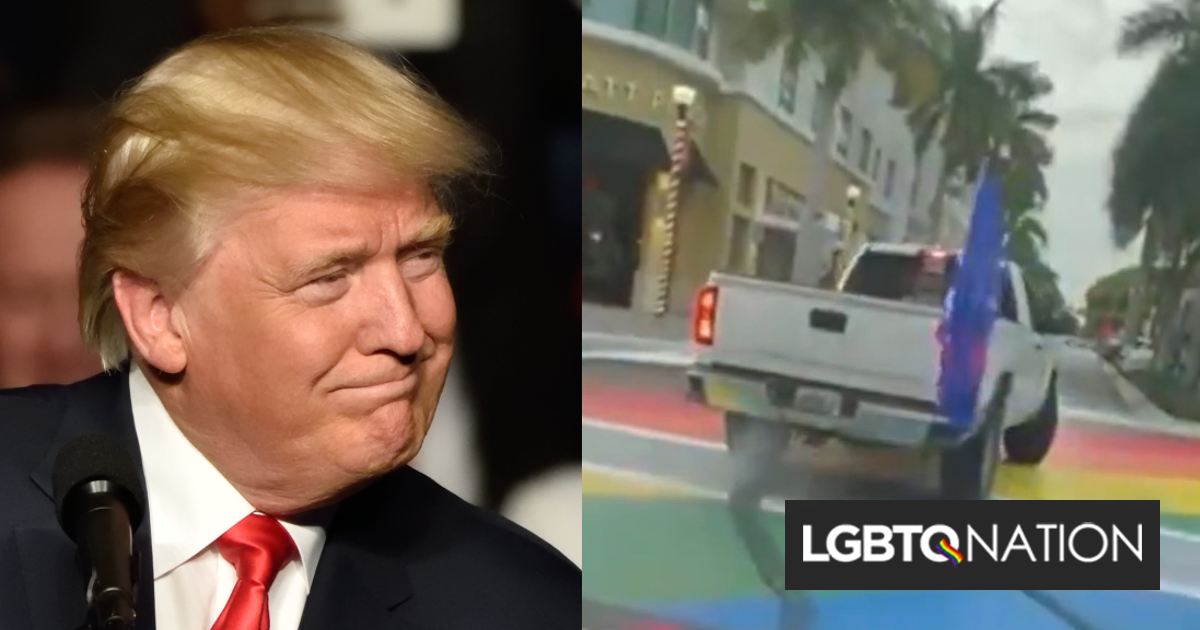 He allegedly attached an "All aboard the Trump Train" flag to his truck and planned to damage the crosswalk. Now he faces a hate crimes charge...
www.lgbtqnation.com
"A Florida man is accused of vandalizing LGBTQ pride artwork in a local street by doing a "burnout" with his white Chevy truck while flying a flag supporting former President Donald Trump. Police arrested Alexander Jerich, 20, after he turned himself in Thursday following community outcry. Jerich has been charged with criminal mischief over $1,000, reckless driving, and evidence of prejudice, a felony enhancement, the police report said.

A witness named Dave Armstrong came forward with additional information of Jerich's vehicle "burn out." Armstrong said that on Monday, Trump's 75th birthday, he attended a "President Trump Birthday Rally," where 30 vehicles met at the Delray Beach Marketplace. He was two cars ahead of Jerich at the now vandalized street crossing and claimed that he heard a male scream to Jerich something along the lines of
"Adam, tear up that gay intersection."
Armstrong continued to express that the vandalism affected him since the time of the incident and felt he had to come forward
,
'not only as a member of the community but as a gay man,"
according to the report."
First of all.....this kid is just 20....all he was doing was having some fun.....this isn't something he should be arrested for or be charged with a felony over....hell, when I was 20; I had a Mustang 5.0 ..so you damn right I did burn outs all of the time...luckily I was never arrested for it or got any tickets because there was nobody around with a camera to snitch me to the cops......the only reason its being treated as a big deal is because of some fags...and to make matters worse, he was ratted out by a fag Trump supporter? Wow...How are you going to be a Trump supporter and then rat out a fellow Trump supporter just because he wanted to take a stand against the homo agenda to make all street intersections gay??