Joined

Oct 6, 2008
Messages

113,180
Reaction score

47,955
Points

2,300
Location
...of the huge mistake you Democrats made, and that you Democrats are.
At this point in time, the Afghanistan farrago.
Trump had an air-tight plan to save our civilians, allies, equipment and classified documents.
1.We will withdraw our civilians first
2. Then we will bring out our allies civilians
3. Next, the Afghans who aided us, the interpreters
4. Only then, will we draw out our US troops.
5. This will be done at Bagram Military Airbase, a fully defensible airport.
Under Biden: "The Bagram district governor, Darwish Raufi, expressed irritation with not being included in the process. He said in a statement that the U.S. military left "without coordinating with security and defense forces and in general without coordinating" with the Afghan government and officials in Bagram district."
https://www.washingtonpost.com/national-security/2021/07/02/bagram-afghanistan-biden-war/
'Trapped in hell': Kabul airport chaos casts doubt on US promise of safe evacuation"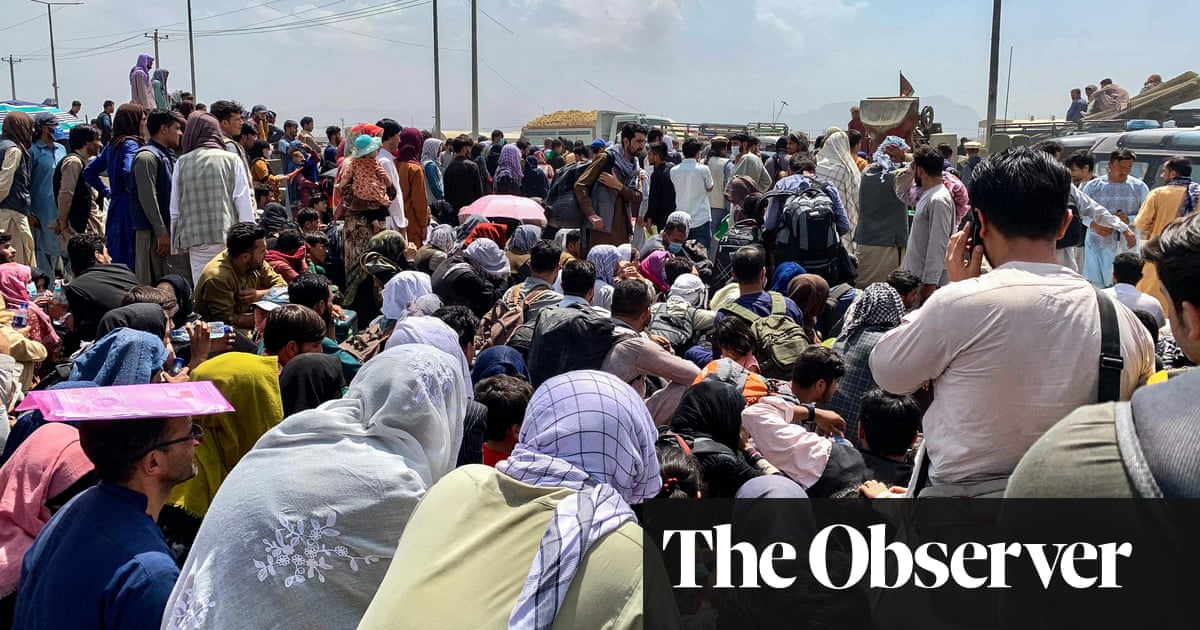 There is no coherent system, and those who do make it to the airport face days stuck waiting to board flights

www.theguardian.com
"Hamid Karzai International Airport where thousands of would-be evacuees are being stopped from reaching the safety of U.S. military protection. Defense Secretary Lloyd Austin said that the 5,000-plus American servicemembers at the airfield "don't have the capability to go out and extend operations currently into Kabul" to provide safe passage for American citizens or foreign allies traveling there."
Few answers for Afghan evacuees seeking safe passage to Kabul airport
7.
What a Difference - Watch How Donald Trump Dealt With the Taliban
8. Trump conversation with Taliban leaders prior to withdrawal: "I will hold you responsible if any of the red lines were broken during our withdrawal." Trump reminded of the Democrat favorite, Suleiman. Biden was the voice against killing Bin Laden. Point made. Fear and respect for Trump.
9. "UK Parliament Holds Joe Biden in Contempt and the Details Are Disturbing The embarrassment on the world stage continues under Joe Biden. Following the total collapse of Afghanistan and while in the midst of an ongoing, dangerously chaotic evacuation, the UK Parliament has voted to hold the President of the United States in contempt." UK Parliament Holds Joe Biden in Contempt and the Details Are Disturbing​
10. Under the Democrats, $billion in equipment and classified material was left to the Taliban.
Donald Trump: (
11:20
)
So they weren't fulfilling their obligations and condition, but here's… Just to finish. The people come out first, then I was going to take all of the military equipment. We have billions and billions of dollars worth of new Black Hawk helicopters, brand new that Russia now will be examining and so will China and so will everybody else to figure it, because it's the greatest in the world.
Donald Trump: (
11:42
)
We have brand new army tanks and all sorts of equipment, missiles. We have everything. I was going to take it out because I knew they weren't going to fight. Just one thing, and I have to say, and this is different from everyone else. I said, "Why are they fighting? Why are these Afghan soldiers fighting against the Taliban?" And I was told some very bad information by a lot of different people.
Donald Trump Sean Hannity Interview on Afghanistan August 17: Transcript