Joined

Jun 6, 2018
Messages

16,733
Reaction score

7,622
Points

400
Location
While speaking at a Turing Point USA event in Boise, Idaho, Charlie Kirk was asked when "we get to use the guns" to "kill these people," referring to Democrats.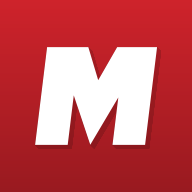 www.mediaite.com
"While speaking at a Turing Point USA event, Charlie Kirk was asked when "we get to use the guns" to "kill these people" over baseless election fraud claims. Kirk spoke at Boise State University on Monday night as part of his Exposing Critical Racism tour, during which he condemned critical race theory and pushed false claims of voter fraud.

An audience member asked;
"At this point, we're living under corporate and medical fascism. This is tyranny. When do we get to use the guns? No, and I'm not — that's not a joke,"
asked the audience member.
"I'm not saying it like that. I mean, literally, where's the line? How many elections are they going to steal before we kill these people?"
Now good ole Charlie pushed back against this guy; but not because what the guy said is batshit crazy insane; but because optics wise, it wouldn't look good to be wanting to shoot people because you didn't win an election.....In reality, this is just another case of what happens when you continuously feed your base violent hyperbolic bullshit -- this is basically a monster of your own creation....so telling them to be "peaceful" isn't what they want to hear...Everything with these folks is self-projection....The shit they accuse the other side of doing is really just shit they ACTUALLY want to do themselves.....and it will only get worse....

Here is the question.....What this guy said is what many folks on this very message-board say all the time....many folks on this board claims they are living under "corporate tyranny" while gleefully cheering for every corporate taxbreak and loophole known to man...The people here say all the time that we are under medical fascism just because government institutions and large corporations want you to get a vaccination shot...the same vaccine that your cult leader took and wanted to get full credit for.....so, if you Trumpers believe all of this, what's wrong with asking; When do we get to kill these people? Why talk all of that tough talk then distance yourself from it when someone finally asks "When do we start shooting?"