Joined

Apr 27, 2013
Messages

26,532
Reaction score

13,979
Points

1,445
Why are Republicans in Congress so determined to get approval on the Keystone Pipeline....it's not like it is going to create a lot of jobs, and there are so many risks involved.....this one is the 4th major mishap at a US pipeline just this month. Don't Republicans care anything at all about our environment?
Who wants this in their neighborhood?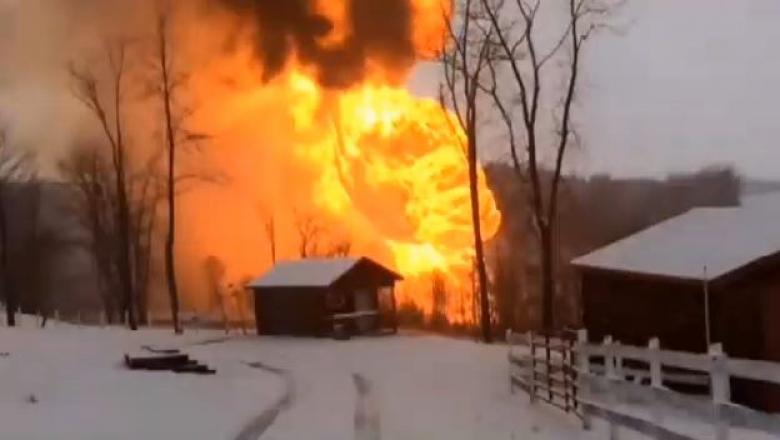 Who would have thought that pipelines built by for-profit companies would make them in any but the safest and most secure manner?

A gas pipeline in Brooke County, West Virginia exploded into a ball of flames on Monday morning, marking the fourth major mishap at a U.S. pipeline this month.

No one was hurt in the explosion, but residents told the local WTRF 7 news station that they could see a massive fireball shooting hundreds of feet into the air. An emergency dispatcher reportedly told the Pittsburgh Tribune-Review that the flames had melted the siding off one home and damaged at least one power line. The gas pipeline is owned by Houston, Texas-based The Enterprise Products, L.P., which said Monday evening that it is investigating the cause of the explosion.

The West Virginia explosion

is the fourth in a string of news-making pipeline incidents this month.
(more)
Another Pipeline Explosion This Time In West Virginia Crooks and Liars