Joined

Aug 4, 2015
Messages

70,676
Reaction score

31,184
Points

2,330
Angry....bitter...nasty...obsessed...
TRUMP LOST THE ELECTION.
TRUMPNIS HONE.
JOE BIDEN IS PRESIDENT.
NOTHING IS GOING TO CHANGE THAT.
LIZ CHENEY, acting like a TDS-suffering, obsessed anti-Trimp Democrat, continued to rail against Trump instead of moving on and getting back to work for her Constituents and the American people.
She was warned by her constituents to do so.
She was warned by her party to do so.
- She ignored them all and continued to do so.
She was Censured back at home.
- She ignored them.
She was removed from her leadership position by her party
- She continued her attacks in Trump on the way out and swore to do everything she can to prevent Trump's return instead of getting back to work for her Constituents and country, justifying her removal
Liz Cheney is STILL 'campaigning against former President Trump, still attacking him and the 74 million Conservatives / Trump supporters who voted for him, insulting / alienating them, and driving them away from the GOP that needs them yo unseat tge Dems in the mid-terms...
So WTF? She is like a rabid dog, lashing out - she is obsessed with Trump, like Democrats, and she is siding with the same Democrats who viciously attacked and insulted her father and who only support her now for her unhinged, obsessive ranting and attacks on a man no longer in office.
At this rate, she will not win re-election...as a Repblican.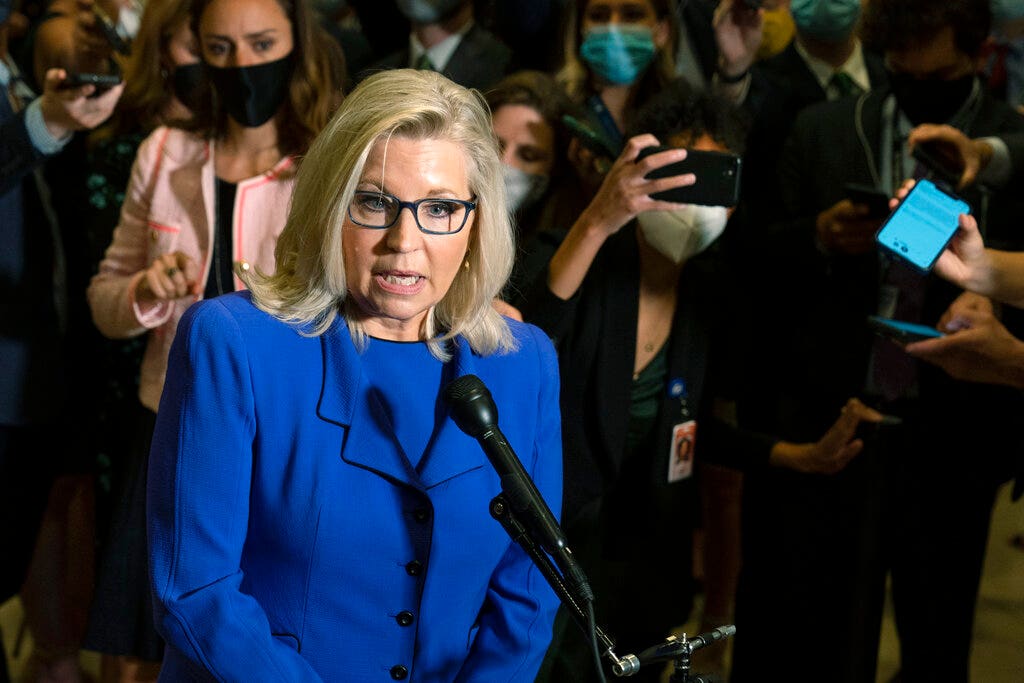 Rep. Liz Cheney, ousted this week as the third-ranking House Republican, defended her outspoken criticism of former President Donald Trump during an interview on "Fox News Sunday," and said that the 74 million Americans who voted for him were "misled" and "betrayed."

www.foxnews.com