Joined

May 17, 2013
Messages

50,753
Reaction score

17,963
Points

2,250
And so it continues...............in residential sections of a city that has been turned into a shit hole by the left. Demanding everyone wake up and listen to them. Demanding FREE SHIT.........even though none of them were slaves.............
What a bunch of stinking morons..........PC doesn't exist with me on these animals who need to be dealt with harshly..........and end this BS.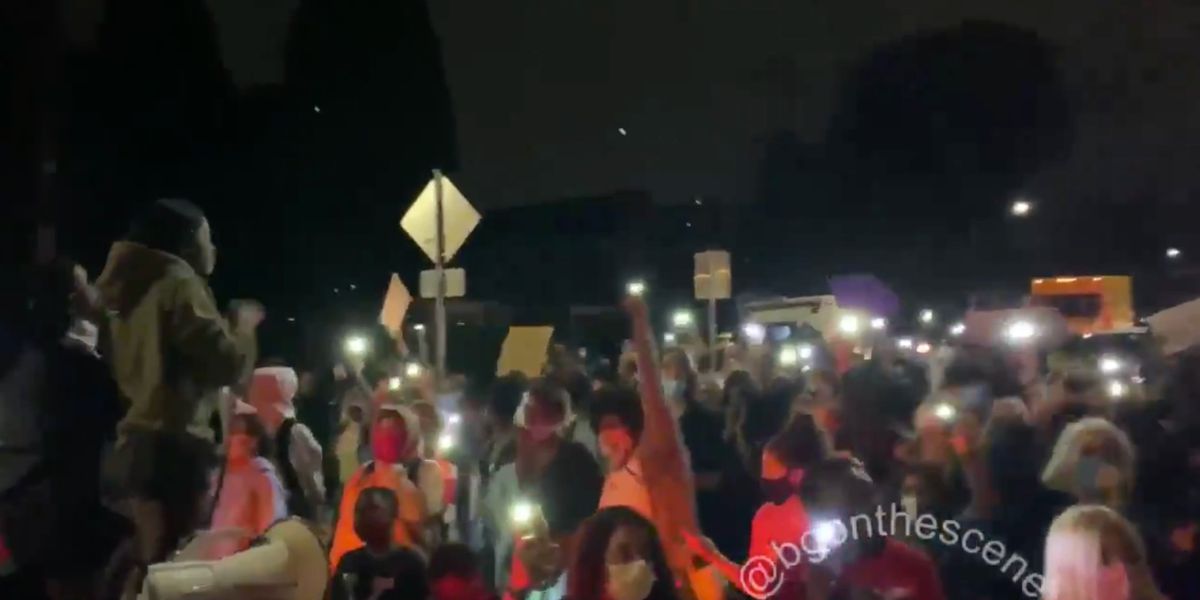 Not a great way to wake up

www.theblaze.com
What are the details?
Journalist Andy Ngo tweeted video footage of the incident, describing the scene, "'Wake up, mother f—ker wake up!' chant BLM in Portland tonight as they go through residential areas and shut down the streets."
The video, on the city's 85th consecutive night of protests, shows a horde of masked demonstrators marching through the streets, waving Black Lives Matter flags, armed with flashlights, laser pointers, and more, shouting vulgarities at the local residents.
"Wake up!" the activists can be heard screaming as they march down the street. "Wake up, motherf***er, wake up! Wake up! Wake up! Wake up, motherf***er!"