Joined

Oct 6, 2008
Messages

104,513
Reaction score

39,141
Points

2,260
Location
1.Several recent studies have revealed how truly stupid Democrat sheep are. After one failed hoax after another, these easily led dolts bought the Wuhan Red Death scam like it was on sale.
a. Masks are simply an outward signal that you neither read the literature, nor think for yourself.
b. Rather than give the mortality rate for the Chinavirus, the Democrat war room gave the number of 'infected.'.
c. You never realized that 'infected' is a severely inflated number, unrelated to death, or even symptoms.
d. You never realized that the symptoms of the virus are identical to that of the seasonal flu.
e. Recent study that indicated that the number of deaths from the usual causes,
being heart disease, respiratory diseases, influenza and pneumonia, just happens to be the number attributed to covid.
2. Now we find that those who actually died supposedly from the Wuhan are nearly all sick people who had DNRs, and would have died anyway.
"Study Finds 89% of Patients Who Died From COVID-19 Had a Do-Not-Resuscitate Order
Following the retraction of a Johns Hopkins study that showed
overall deaths in the United States had not really increased
with the COVID-19,
researchers have produced another analysis that is interesting to note. In a retrospective study of patients hospitalized with COVID-19 in New Jersey,
89% had a do-not-resuscitate (DNR) order before admission.
The significance of DNR status as an independent risk factor for mortality has not been documented previously in COVID19 patients. The present study analyzed data of 1270 patients with COVID-19, who were admitted to our institutions during the peak of the COVID-19 pandemic in New Jersey.
DNR patients had higher hazard ratios for risk of death and lower survival outcomes
compared to non-DNR patients. The association between DNR status and poor clinical outcomes remained independently significant after adjustment for important clinical factors, including age, gender, COVID-19 symptoms at the time of admission and comorbidities.
A physician issues a DNR in consultation with a patient and his loved ones. This generally follows a prognosis in clinical practice where
medical estimates determine the patient has a terminal condition.
This study is notable because it
indicates that many patients who died in these hospitals were quite ill to begin with
. If this trend held in larger samples of the national population, at least one prediction made by Imperial College researcher Neil Ferguson may bear out. When he revised his statistics, he told officials in the U.K. that
a significant portion of COVID-19 deaths in the country would likely have happened within the next six to twelve months without the virus:
"We don't know what the level of excess deaths will be in this epidemic," Ferguson said. In other words, we don't know the extent to which COVID-19 will increase annual deaths above the level that otherwise would have been expected. "By the end of the year, what proportion of
those people who've died from COVID-19 would have died anyhow?"
Ferguson asked. "It might be as much as half to two-thirds of the deaths we're seeing from COVID-19, because it's affecting people who are either at the end of their lives or in poor health conditions. So I think these considerations are very valid."
Researchers report of hospitalized patients who died with COVID-19 in New Jersey hospitals, 89% had a Do-Not-Resuscitate (DNR) order prior to admission.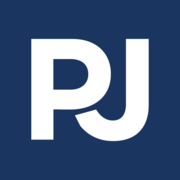 pjmedia.com




When will you learn: when you mix science and politics, all you get is politics.