Joined

Nov 25, 2021
Messages

7,005
Reaction score

5,285
Points

1,938
Location
It's not explicitly in the constitution. The Supreme Court ruled, in Department of Navy vs. Egan (1988), that:
"The President, after all, is the 'Commander in Chief of the Army and Navy of the United States'" according to Article II of the Constitution, the court's majority wrote. "His authority to classify and control access to information bearing on national security ... flows primarily from this constitutional investment of power in the President, and exists quite apart from any explicit congressional grant."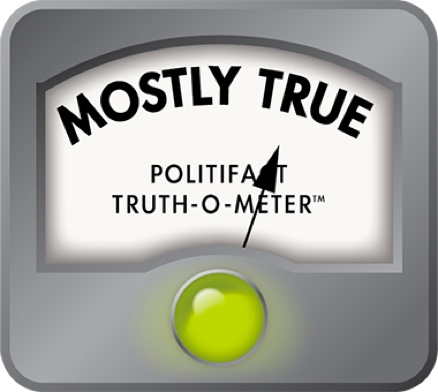 The blockbuster article in The Washington Post saying President Donald Trump had "revealed highly classified information

www.politifact.com
Legal experts agree, as they must, with the Supreme Court:
In fact, Robert F. Turner, associate director of the University of Virginia's Center for National Security Law, said that "if Congress were to enact a statute seeking to limit the president's authority to classify or declassify national security information, or to prohibit him from sharing certain kinds of information with Russia, it would raise serious separation of powers constitutional issues."

The official documents governing classification and declassification stem from executive orders. But even these executive orders aren't necessarily binding on the president. The president is not "obliged to follow any procedures other than those that he himself has prescribed," Aftergood said. "And he can change those."
But that isn't really my point. My point is this: Far too much information is classified, and much of it not for national security. Nuclear codes, names of spies, war plans, and location of ships should be classified.
The machinations of a government agency attempting to sway an election should never be classified. That is exactly the kind of information that the public has a right and a need to know. When Trump declassified a binder full of documents related to Crossfire Hurricane, Peter Srzok's brainchild for carrying out his vow to his mistress that "we'll stop him," he ordered the DOJ to release the now de-classified documents. He ordered that declassification in writing, so it wasn't about taking his word for it that he declassified them.
We, the American people, still do not have access to that binder which is our property. It appears that Trump's copies of these de-classified documents were exactly what the FBI was looking for when they raided Mar-a-Lago.
How could that be, when it is unclassified?
The answer is a new kind of privilege that our agencies have granted themselves. The spousal privilege, the lawyer-client privilege, the clergy-communicant privilege, and the doctor-patient privilege were all well established in common law before the U.S. even existed, and our courts have applied it consistently.
Our agencies have developed a bizarre legal theory that they have not named, but which I call "the investigatory privilege." Under that invented privilege, any agency can refuse to turn over any information to any citizen or elected representative of the citizens on the grounds that it is "part of an ongoing investigation," or "may potentially be part of a future investigation," or the incredibly vague, "due to law enforcement sensibilities/equities."
Oh. That's why you're hiding the ball. This is an oldie, but one of the more crazy examples. Trey Gowdy asks for a video made with tax dollars that has no classified information whatsoever, and the head of the Secret Service refuses to give it to him because the Office of the Inspector General has an ongoing investigation.
I wouldn't buy the "investigatory privilege" under any circumstances, but in the case of the DOJ/FBI attacks on Trump, they don't buy it themselves. They are constantly leaking anything they can come up with that might be damaging for Trump, so any claims of being tight lipped are laughable.
Last edited: