Joined

Jun 6, 2018
Messages

22,686
Reaction score

11,832
Points

1,265
Location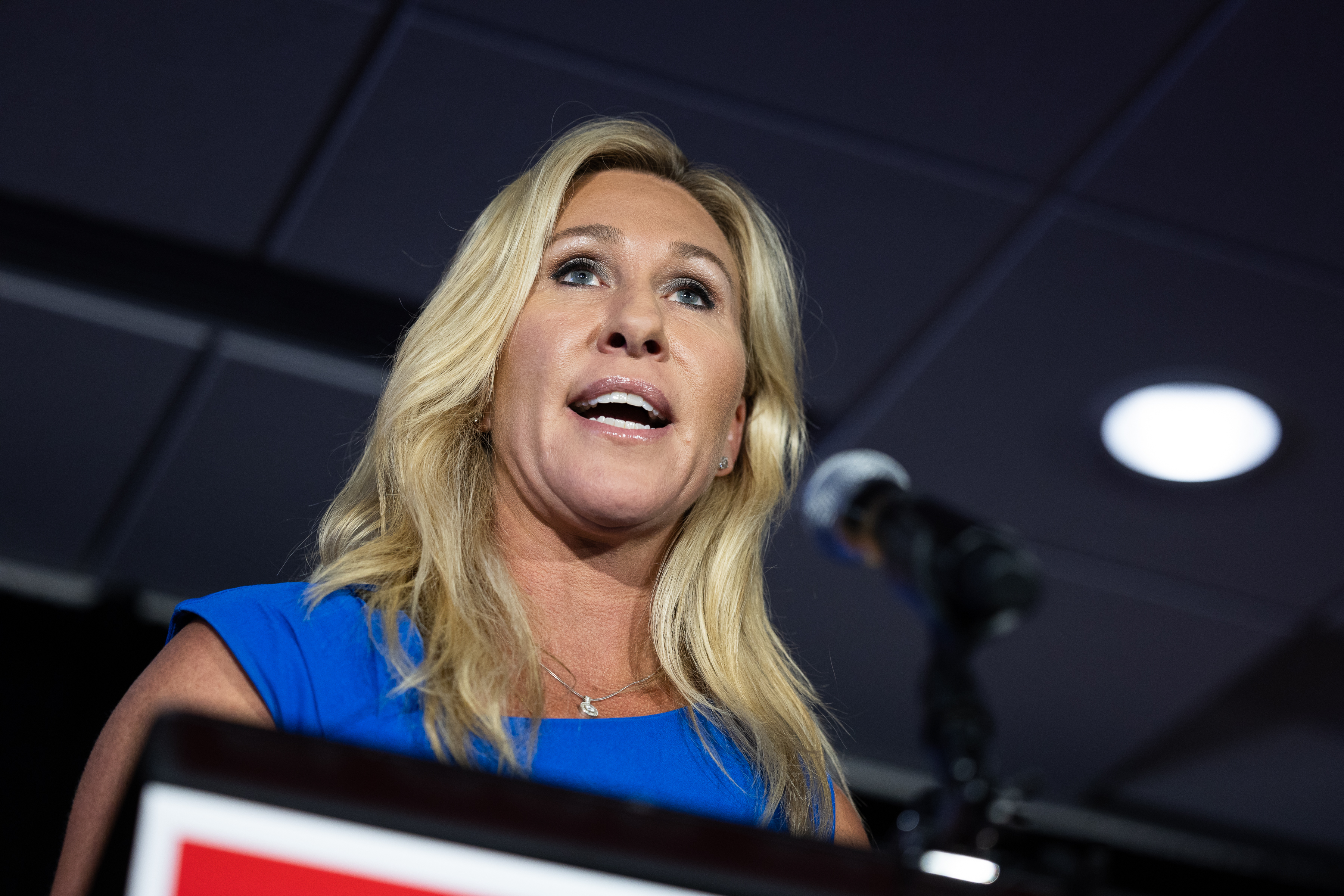 The GOP congresswoman also believes the search of Mar-a-Lago is part of a plot to stop the former president running again in 2024.

www.newsweek.com
"Georgia congresswoman Marjorie Taylor Greene has said any alleged FBI informants who provided information ahead of the search of Donald Trump's Mar-a-Lago resort are "traitors." Greene was reacting to the exclusive Newsweek report that federal agents searched the Florida home of the former president after receiving a tip off. The informant was able to tell the FBI what classified documents Trump had removed from the White House when he left office in January 2021, as well as where they were being kept, two senior government officials said."
And she is correct...anyone who will help law enforcement in anyway is essentially a traitor and a snitch...the worst kind of human being....literal scum...why would anyone cooperate with corrupt cops instead of being loyal to their own.....and finally, the far left and the far right are in agreement.....all federal law enforcement agencies need to be disbanded and replaced with people who will be loyal to the Bible and true Americans...
When you have Bernie Sanders former campaign spokesperson agreeing with probably the most brilliant Conservative woman to ever grace the halls of Congress -- then it is beyond clear that the FBI, DOJ, ATF, Treasury, Postal Inspectors, anyone in federal government that has the ability to enforce laws -- all of them need to be abolished, ASAP.....leave the policing to the states, not the feds....all of that no man is against the law crap, is just happy talk...so men need to be above the law in order to do what is needed for our country.....it is time for cops to stick to going after the people we tell them to...and leave the patriots alone...