Joined

Aug 4, 2015
Messages

69,623
Reaction score

29,412
Points

2,330
Despite the overwhelming evidence
Despite the FISA Court report / evidence proving the FBI has been illegally spying on literally everyone for DECADES...
...Barak Obama and his proven criminal and treasonous administration bans of criminals may have failed in their attempted political coup, but they got away with the biggest political scandal / crime in US history without being punished.
The report, the evidence acquired, mone of it will ever see the light of day...despite the fact that the American tax payers paid for the investigations, paid for the final report, and damn-well deserve to know / to read it.
Another proven fact in the way this has ended and how the Democrats took this last election is that there is no longer true justice in this nation. The Democrats and Derp State have proven they run this nation, that neither Constitution nor law matters to them, that they are above the law, and they are 'Untouchable'.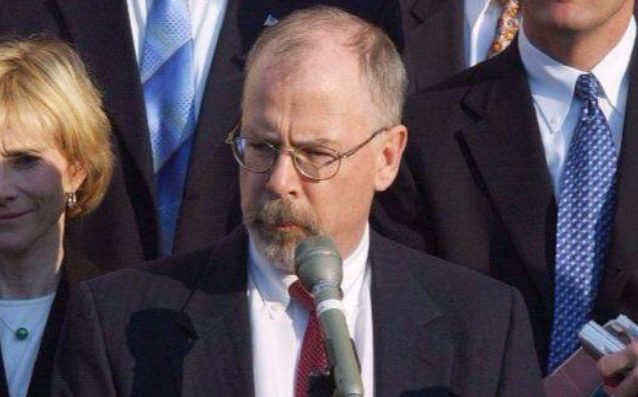 John Durham announced on Friday he will resign as US Attorney effective on February 28 at midnight. Durham was investigating the Mueller Russia-Collusion coup against President Trump and his administration. He was appointed as Special Counsel in October. He resigned as US Attorney in...
www.thegatewaypundit.com