Gold Member

Joined

Sep 19, 2011
Messages

22,380
Reaction score

4,989
Points

280
In the name of the Capitol "insurrection," the editor of Forbes, Randall Lane, announced that Forbes media was "holding those who lied for Trump accountable" in what he called "a truth reckoning":
"Hire any of Trump's (press secretaries)," Lane warned, "and Forbes will assume that everything your company or firm talks about is a lie."
What the left is doing is announcing — and enforcing — that conservatives "do not belong" in our society. The parallels to 1933 are precise. And most good Americans are keeping silent, just as did most Germans. Though they do not risk being beaten up, are Americans in 2021 as afraid of the American left as Germans in 1933 were of the German fascists? We're about to find out.
The Democrats, social media, and the media are using the Capitol riot as the Nazis used the burning of the Reichstag -- to crush all opposition.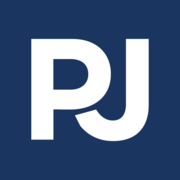 pjmedia.com
So unlike the Germans in the 1930s... we have no place to go as the Germans that fled came to the USA.
What country can we flee to?