Diamond Member
Gold Supporting Member

Joined

Jul 11, 2011
Messages

121,187
Reaction score

10,866
Points

2,055
Location
For a non-crazy look at Prop 47.
Not every letter to the editor gets published.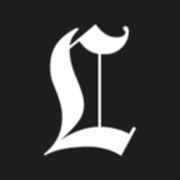 www.latimes.com
Not every letter to the editor gets published. One that didn't make the cut earlier this year came from an elected official from a mid-size Southern California city who complained that thefts from homes and cars were on the rise because of recent changes to sentencing laws. Burglars now know, the writer said, that they simply cannot get arrested for stealing anything worth less than $950. The most police can do is give them a ticket.
It's a widespread belief, but it's not even remotely accurate. Entering a home (or a room, a tent, a locked car or any building) with the intention to steal remains a felony, even if the thief doesn't end up taking anything, or even if what he has his eye on is worth less than $950. The suspect can (and should) be arrested, booked and brought before a judge. Proposition 47 didn't change any of that.
The idea behind Proposition 47, which passed by a wide margin in 2014, was to reduce certain non-violent, non-serious felonies to misdemeanors in order to ensure that the resources of the criminal justice system are more wisely allocated, and that prison and jail beds are reserved for the offenders who are the greatest risks to cause harm if they are left at liberty.
That would be an unnecessary step backward. Many offenders whose real need is for health services — drug or mental health treatment, for example — can be diverted from the criminal justice system even before arrest. Many others can be charged and dealt with without going to jail. For others still, jail for up to a year remains the correct response. The criminal justice system's goal now ought to be ensuring that the right people are directed toward the right dispositions. Misdemeanors are less-serious crimes that carry less-serious punishments. But they are still crimes and should still carry consequences.