Joined

Dec 21, 2020
Messages

1,987
Reaction score

1,228
Points

903
... Democrats in general lead the pack in that, of course.
"Who is trading Options?
Numerous house members also trade options. This means they are using leveraged positions on leveraged information. Please go through the info yourself.
As of December 22nd stimulus was just approved on that day. On December 22'nd, Pelosi's Husband purchased deep ITM TSLA and AAPL calls. After Market close on December 22'nd, she voiced support for $2000 of stimulus after Donald Trump tweets the need for additional stimulus. Those same companies rally 5%, giving an instant +30 return, on Dec 23rd."
....
"Pelosi: On that day Pelosi bought, whales pushed hard for $TSLA. Here was the $TSLA whale from that day: $655 C 12-24 trading at $1.55 at 12:47. It runs 600% in two days. Pelosi's play, bought at 250 ask, is now up 413, or 65% on a LEAP. She is a literal whale. "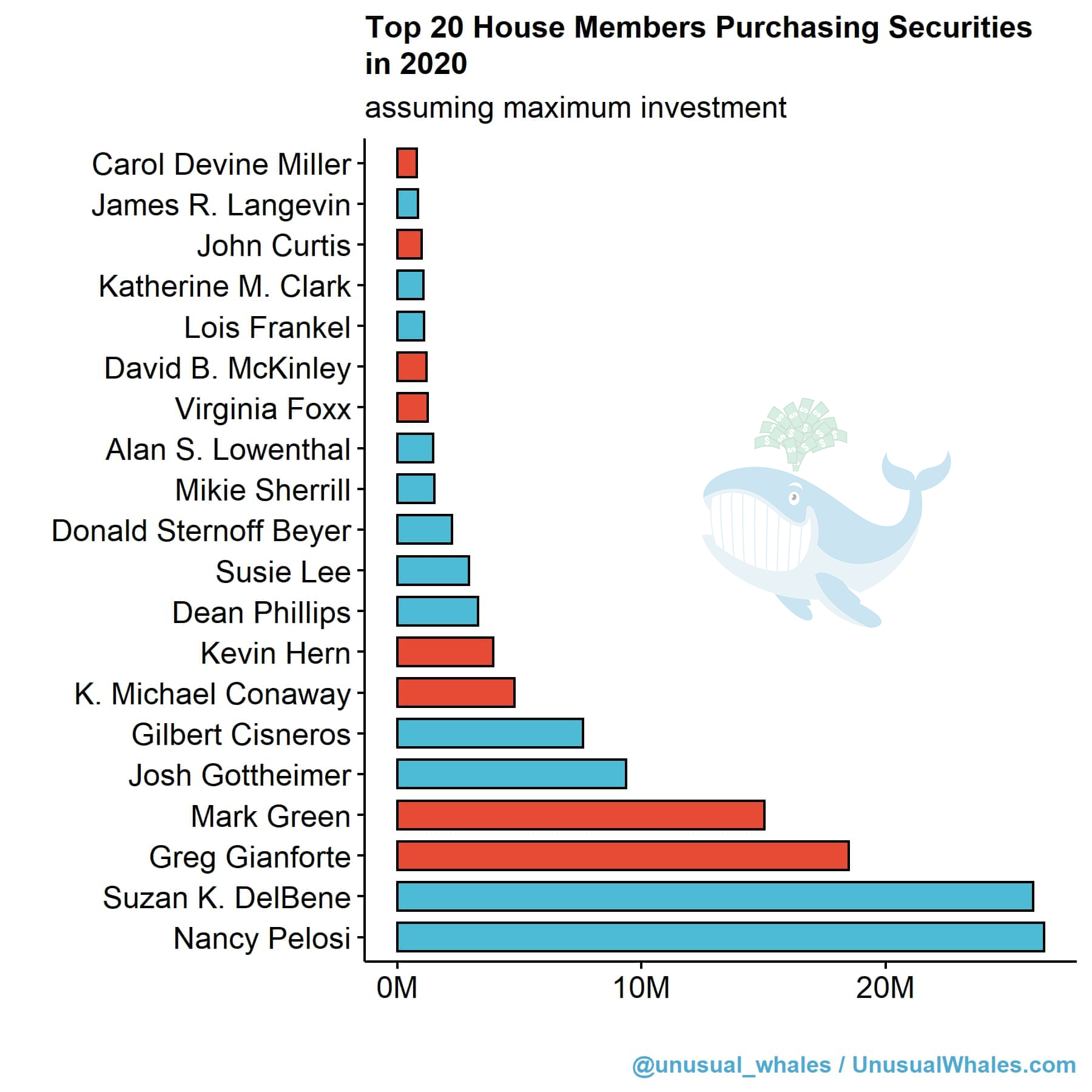 Lots of info here, download and save it before it gets cleansed from the innernetz. Those trading on virus bill info is also enlightening.