Joined

Sep 24, 2010
Messages

31,256
Reaction score

15,062
Points

1,590
The party of rules for thee, not for me is doing it again. All of the people below have one common characteristic, they are democrat.
Austin Mayor, Steve Adler
In early November, as coronavirus case counts, hospitalizations and death counts rose, Adler urged residents in Austin, Texas, to stay home and "not relax" about the pandemic.
However, Adler—it later emerged—had issued his rallying call while he vacationed for a week in, Mexico.
Denver Mayor, Michael Hancock
"Pass the potatoes, not COVID... Avoid travel," Hancock wrote last week as he sat in an airport en route to a family get-together in Mississippi.
Moments before boarding the plane, he also told his followers to "avoid travel, if you can," "stay home as much as you can," and "host virtual gatherings instead of in-person dinners."
California Gov. Gavin Newsom
California
Governor Newsom
apologized last month after being photographed at an up-market restaurant in Napa Valley, with a group of prominent lobbyists.
The pictures, first published in the
San Francisco Chronicle
, showed no-one, including California Medical Association representatives, wearing face masks at the Michelin-starred French Laundry where some plates cost $450.
Washington D.C. Mayor, Muriel Bowser
Bowser was accused of violating her own travel rules to congratulate President-elect
Joe Biden
on his election victory last month. The Democrat made a roughly 90-mile trip to
Delaware
, where Biden was based, in order to celebrate.
At the time, Delaware was one of 42 states deemed high-risk by D.C., meaning residents who have traveled to one should limit daily activities and self-monitor for 14 days. However, the guideline exempts essential travel.
Bowser declined to quarantine and defended the trip, saying it was "essential travel."
San Jose Mayor, Sam Liccardo
Texan mayor Sam Liccardo apologised this week for attending a Thanksgiving dinner, which was attended by seven other family members.
In total,
five households were present at the dinner
—more than the rules allowed. Earlier this month California ordered that social gatherings be limited to a maximum of three.
Chicago Mayor, Lori Lightfoot
Chicago
Mayor Lori Lightfoot, defended her decision to get a haircut from a professional stylist in April while salons were shutting down under the state's stay-at-home order.
The Democrat had previously said that "getting your roots done is not essential."
New York Gov. Andrew M. Cuomo
Ahead of Thanksgiving, the governor was warning his fellow New Yorkers that family gatherings could be dangerous amid growing case counts across the U.S.
"My mom is going to come up and two of my girls," he said. That is his 89-year-old mother, Matilda, and two of his daughters, one of whom lives in Chicago.
His comments were met by a backlash, and Cuomo canceled his plans.
Austin Mayor Steve Adler joins a long list of leading politicians to have allegedly broken their own rules. Here's the rundown.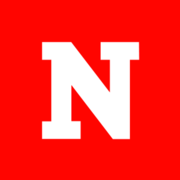 www.newsweek.com