Platinum Member
Gold Supporting Member

Joined

Nov 10, 2019
Messages

14,469
Reaction score

7,963
Points

940
Just saw the article from Mediate on the Drudge report, about the Q Shaman's lawyer and his defense of Jacob Chansley, known as the Q Shaman. Yes, it will try to put the blame on trump and trump's rhetoric in Washington and the last 4 years. No surprise there, whether it will work or not. His second effort is more toward mitigating the circumstances possibly on diminished capacity, but the way he expresses it is a hoot.
Watkins, the "Q Shaman" Jacob Chansley's attorney, said his client had Asperger's syndrome and indicated that Chansley's mental state — and the impact of Trump's "propaganda" efforts — would play a role in his case.
"A lot of these defendants — and I'm going to use this colloquial term, perhaps disrespectfully — but they're all fucking short-bus people," Watkins told TPM. "These are people with brain damage, they're fucking retarded, they're on the goddamn spectrum."
"But they're our brothers, our sisters, our neighbors, our coworkers — they're part of our country. These aren't bad people, they don't have prior criminal history. Fuck, they were subjected to four-plus years of goddamn propaganda the likes of which the world has not seen since fucking Hitler."
The Missouri-based lawyer representing Jacob Chansley (AKA the "QAnon Shaman") has offered a highly...um...unorthodox defense of his client.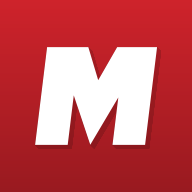 www.mediaite.com